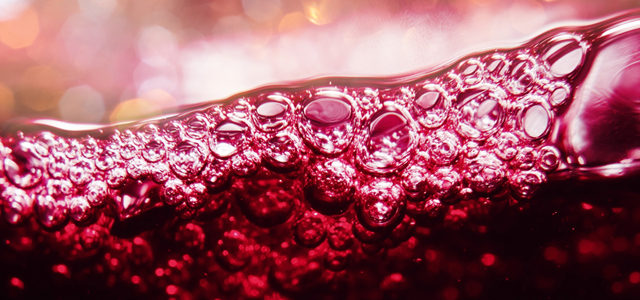 Top 5 Napa Cabernets from the 2013 Vintage
Savvy collectors worldwide recognize that the 2013 Napa Cabernet vintage is one of the finest in history. In fact, at least one noteworthy critic famously proclaimed the 2013 vintage Napa's best-ever. After judging literally hundreds of 2013 Napa Cabernet contenders over the past few years, the California Wine Advisors are pleased to announce our highest rated winners. We will be revealing these Cabernets with additional editorial in three parts based upon price categories in the coming weeks. Today, we're featuring the Top 5 rated selections between $150-$300. We applaud each winery and hope you will discover new favorites for your cellar.
Category 1: Under $150 = CLICK HERE
Category 2: $150 – $300 (below listed alphabetically)
Category 3: $300+ (coming soon)
Chateau Boswell Cabernet Sauvignon Oakville 2013 ($235) Rated 99 points in April, 2016
This provocative Cabernet was supremely satisfying when we last sampled. The various vineyard sources are a well-guarded secret but the style is 100% hedonistic, reflective of flamboyant winemaker Russel Bevan. Boutique production was merely a few barrels (less than 10) so collectors fortunate to find a bottle of this jam should savor every drop!
Continuum Cabernet Blend Napa 2013 ($225) Rated 99 points in March, 2016
"We have been fortunate to sample every vintage of Continuum since its inception over a decade ago. This 2013 is one of the first vintages composed exclusively from Estate fruit on Pritchard Hill (early vintages included fruit from To-Kalon) and winemaker Tim Mondavi's ample flair shines through. The texture is silky but not overbearing with the balance laser focused, reminiscent of the finest Bordeaux 2000 First Growth. The mountain fruit produces a fresh experience that will reward patient collectors for at least the next decade to come! Bravo"
Fait Main Cabernet Sauvignon Napa Las Piedras 2013 ($190) Rated 98 points in May, 2016
One of the best facets of our job here is getting to share 'Cult' quality Cabernets BEFORE they are discovered by mainstream critics and collectors. Crafted by perhaps the #1 undiscovered talent in Napa today: winemaker Benoit Touquette was Andy Erickson's right hand man managing day-to-day wine production at Screaming Eagle during the 2005 / 2006 vintages (both 98 points) and the legendary 2007 vintage (100 points). Benoit also happens to be the French protégé of world-famous winemaker Michel Rolland and assisted him (+ Andy Erickson) launching 100 point Ovid. Nice resume, right!?! Today, Benoit is leveraging his substantial talent and connections in Napa to craft just a few barrels of a glorious micro-production Cabernet under his new personal label he calls Fait Main which means "hand-crafted" in French. The fruit is sourced from the renowned Las Piedras vineyards (multiple R. Parker 97 – 98 point ratings). The lead editor of our panel oved this sample so much he snagged the rest of the bottle home to sip with a steak and confirm the sky-high rating.
Gargiulo Cabernet Sauvignon G Major 7OVX Vineyard 2013 ($159 ) Rated 99 points in November, 2016
Simply stated this under-the-radar treasure is one of our favorite Screaming Eagle doppelgangers, not big surprise given the location of the Estate vines next door to that celebrated vineyard. Big difference is this relative bargain is available (albeit in very, very limited amounts) for about 5% the going rate for Screaming E!
Marciano Cabernet Sauvignon Napa Estate 2013 ($245) Rated 98 points in March, 2017
The inaugural public release of Marciano has 'Pre-Cult' Cabernet written all over it and the best part is the actual wine delivers upon lofty expectations. This project combines the skills of perhaps the two most renowned Cabernet influencers in Napa today: 'Cult' Cabernet king Andy Erickson and viticulturist to the stars David Abreau! This choice property is located next to the famed Lewelling vineyard and across from the historic Beckstoffer Bourne vineyard – essentially the heart of good Cabernet country!