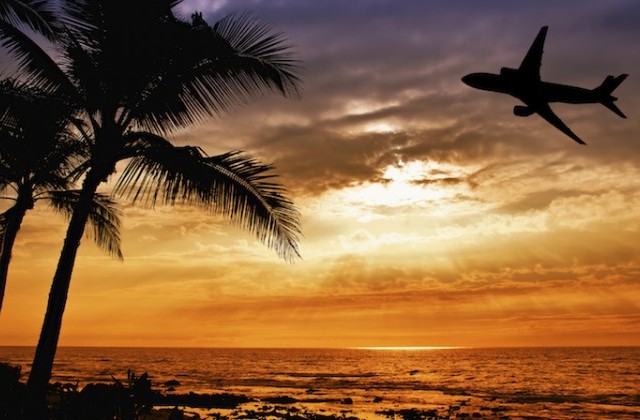 Wine Travel Tips – HAWAII
One of the greatest pleasures in life is to enjoy delectable wines while on a relaxing vacation. I almost always take my own wine on trips because I've learned, unfortunately, that some of the most popular travel destinations (e.g. Las Vegas, Mexico) only offer wildly overpriced, underwhelming wine lists.
Living in the California wine country, we're spoiled with an array of restaurants with eclectic, affordable wine lists and accommodating corkage policies, which means I can pair great wines with local cuisine when dining near home. I was pleasantly surprised upon a recent trip to Hawaii for the holidays when I shipped a six bottle collection of wine (via UPS 2 day express – contact us for tips) to our hotel the week before our trip and also checked another six bottles in a styrofoam shipper in my luggage. I had planned to enjoy these bottles with family and friends on our hotel room balcony for sunset happy hours before dinner. However, I was thrilled to learn that our hotel, the Mauna Lani Bay on the Kona Coast, offered corkage at each of their restaurants. The fees ranged from $20 – $40 per bottle which was insignificant considering the underwhelming local options.
On New Years Eve, I shared a sample of my favorite Chardonnays with the hotel manager (exquisite pairing with Mahi Mahi) and she waived our corkage fees. This surprising turn of events was particularly satisfying because the first two nights I ordered white wine favorites from local lists and was disappointed with both. One bottle was an iconic Puligny-Montrachet and the second was a highly-rated Sonoma Chardonnay. Both bottles were drinkable, but each tasted a bit effervescent, most likely due to extreme heat during delivery.
Next time you're traveling, I highly recommend you either take wine as extra luggage or ship it ahead to avoid this disappointing outcome. This applies whether you're staying in a hotel or renting a ski chalet or beach house. At the very least, you can enjoy the bottles in your room and hopefully negotiate with the hotel restaurant to offer you corkage for a reasonable fee.