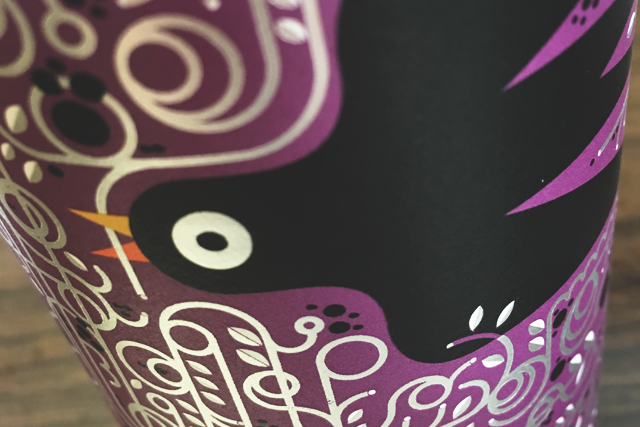 Wine Label Hall Of Fame: Barrel & Ink
Barrel & Ink has launched a lineup of wines that pair California's top winemakers with current stars from the design world. The results, as you might imagine, push some boundaries in terms of what one typically expects from a wine label.
The package for the Nuova Raccolto Cabernet Sauvignon was created by Invisible Creature, a small Seattle firm run by brothers Don and Ryan Clark. Their colorful style is applied tastefully here, with elegant touches including liberal use of silver foil on the front and a very subtle emboss on the black rear label, which makes it come alive when it catches the light in just the right way. Our favorite touch, though, is the beak of the bird, which adds just a touch of yellow and orange to an otherwise monochromatic feel.