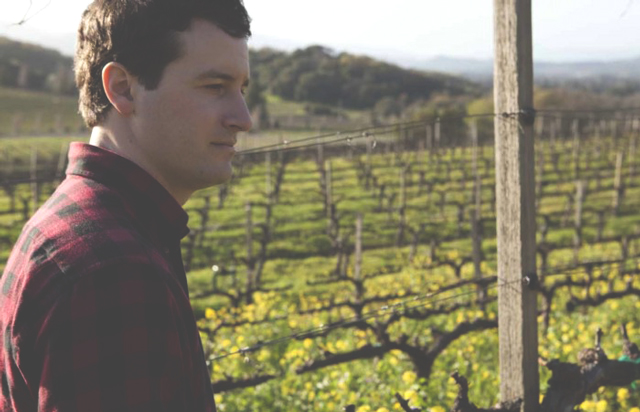 Beyond the Bottle: with Massimo Di Costanzo
Beyond the Bottle is an engaging way to get to know the people behind the wines we love. We feature vintners that we work closely with and gain insight into who they are outside of the cellar. This week we met with Massimo Di Costanzo, former Screaming Eagle winemaker who now has own label, Di Costanzo.
What or who sparked your interest in wine?
Massimo: My interest in wine was sparked by both of my grandfathers. My paternal grandfather was a fisherman in Positano (the inspiration for my wine label) and from him I learned about the culture of wine as a part of the daily meal. My maternal grandfather was a professor at Berkeley and from him I learned about the nuance of fine, age-worthy wine.
If you weren't a winemaker, what other career could you envision yourself in?
Massimo: If I weren't a winemaker, I would like to learn about the cheese craft and intern all over the world and then apply my craft and knowledge here in California.
Which wine region do you enjoy visiting/tasting the most?
Massimo: I would like to go back Cafayate in the Salta region of Argentina. Amazing landscape, people, and wines to boot!
What other winemaker(s) have you influenced you the most and why?
Massimo: Adi Badenhorst in South Africa, because he stands up for what he believes in and taught me all about work ethic.
What personality trait(s) do you feel most winemakers have in common?
Massimo: Most of the time they are perfectionists.
What is your favorite beer?
Massimo: I enjoy a good Pilsner, like Trumer Pilsner or when I am in San Francisco I always order an Anchor Steam if it is on draught. Doesn't get any fresher than that!
What is your go to wine (varietal /region)?
Massimo: Most winemakers say Champagne, and I will do the same. It is so fun and easy to drink and it never feels like work. Just pure enjoyment.
What is the most treasured bottle of wine in your cellar?
Massimo: My most treasured bottle of wine in my cellar is a 1982 Vieux Chateau Certan from Pomerol. I should say was my most treasured bottle. I drank it at my wedding table July, 2014.
What advice would you give to an aspiring winemaker?
Massimo: My advice for an aspiring winemaker would be to go work harvest abroad and comeback and make wine that inspires you.
What AVA in CA do you feel is underestimated?
Massimo: Anderson Valley
What is your favorite food/wine pairing?
Massimo: My favorite wine and food pairing is all about sharing the season's bounty, whatever that may be, with good friends and family.
AVAILABLE HERE:
http://www.porthos.com/s.nl/it.A/id.9203/.f