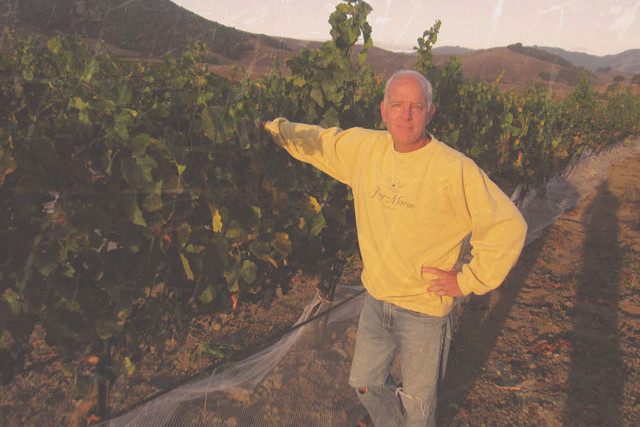 Beyond the Bottle: with Jonathan Pey
Beyond the Bottle is an engaging way to get to know the people behind the wines we love. We feature vintners that we work closely with and gain insight into who they are outside of the cellar. This week we met with Jonathan Pey of Textbook Wines.
What or who sparked your interest in wine?
Moved to France as teenager, lived there for 3 years. Wine, not milk or soda, was on all dinner tables.
If you weren't a winemaker, what other career could you envision yourself in?
Professional soccer player.
Which wine region do you enjoy visiting/tasting the most?
​​Alsace – it has the terrific food.
What other winemaker(s) have you influenced you the most and why?
Jacques Lardiere – Domaine Louis Jadot
Bruno Prats (Chateau Cos d'Estournel), St. Estephe
Peter Gago – Penfolds
What personality trait(s) do you feel most winemakers have in common?
Open minded, generous, curious.
What is your favorite beer?
I like crisp, light beers – like a Kolsch – not Coors Light!
What is your go to wine (varietal /region)?
Aromatic dry whites (California, northern Italy, France)
What is the most treasured bottle of wine in your cellar?
1990 Petrus – our anniversary year
What advice would you give to an aspiring winemaker?
Taste, taste, taste – and do everything you can to avoid getting a "Cellar Palate".
​What AVA in CA do you feel is underestimated?
Marin County
What's the last live music show you attended?
Dierks Bentley – awesome country music – and he's a HUGE fan of our TEXTBOOK Napa Valley wines – he asked us to come backstage when he was in town!
Who is your favorite musician at the moment?
Eddie Vedder
What would people be most surprised to learn about you?
I speak French, had family there for over four decades – but am not a Francophile.
What is your favorite food/wine pairing?
Spicy slow roasted pork with bone dry Riesling. Crazy – but it works.
Who is the most unconventional / experimental winemaker of our time and why?
Didier Dagenau (Loire Valley) – he didn't give a shit about what other people thought.
If a movie were made about your professional life, what would be the title?
"Inglorious Wine-tards"
AVAILABLE HERE:
http://www.porthos.com/s.nl/it.A/id.8960/.f