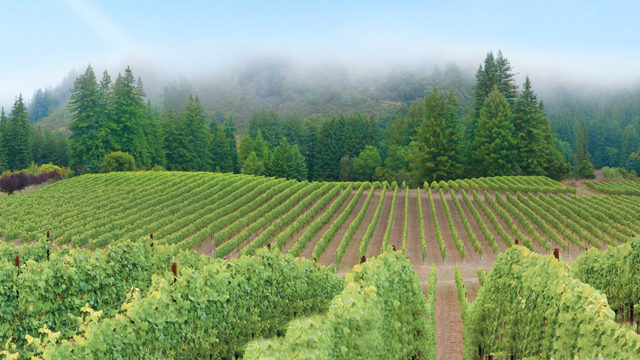 Windy Oaks Estate – A Gem in the Santa Cruz Mountains
We cease to be amazed by the vast amount of wine and various wine styles being produced in California. We recently ventured to the Santa Cruz Mountains to learn more about the appellation that is often overlooked. It turns out, the Santa Cruz Mountains are one of the oldest wine growing regions in the United States, dating back to the late 1880's. The region now boasts over 70 boutique, family-owned wineries.
One of the most admirable things about the wine community here is that they have not been commercialized, as many other areas of California wine country have. Wineries in Santa Cruz are mostly run by families with an 'all hands on deck' mentality, taking great pride in their craft. The wines in this region rank among the best in the country due to a unique microclimate, with warm, sunny days and cool foggy nights and mineral-rich soil. A couple members of our team recently visited Windy Oaks Estate and were very impressed with what we discovered.
WINDY OAKS ESTATE – Corralitos, CA. – Drive 19 miles east of downtown Santa Cruz into the hills of Corralitos and you'll find yourself at Windy Oaks Estate. Their premium wines are grown in unique and carefully selected terroirs in Monterey and the Santa Cruz Mountains. The extraordinary 30 acre property is perched amongst the rolling hills of Corralitos at 1000 feet elevation. This family owned winery was founded in 1996 by Jim and Judy Schultz who along with their two sons, continue to farm the land with care, make the wine and run the tasting room. We had the pleasure of being hosted by Jim Schultz and learning about his philosophy, which is very straight forward, "I do the most I can in the vineyard and the least I can in the winery."
The Schultz' are true wine lovers, have traveled extensively and have a broad understanding of both old and new world winemaking techniques. Their son, Spencer, spent time working in a wine cellar in Burgundy and the Windy Oaks wines clearly reflect that same finesse and balance that you find in well crafted French wines. There are no compromises made with these wines and all wines are aged on their lees in French Oak and bottled without fining or filtering. The vineyard has to be one of the most well maintained and environmentally sustainable we've ever seen, utilizing organic farming methods whenever possible. The French Oak barrels are custom made for the Schultz' by their cooperage in France that they visit annually. Bottom line is these wines are fantastic and clearly reflect the integrity and passion of the people making them. The tasting room is laid back and has a lovely patio where you could easily sip away the afternoon while being entertained by a gorgeous wild Peacock that roams the property.
In addition to the Corralitos winery, they have opened a tasting room in Carmel! Our team highly recommends these wines as they're extraordinary quality at a very fair price point. They're producing a nice array of varietals from Viognier to Pinot Grigio as well and often made with extremely old and rare vines. You can purchase direct from the winery here.
Tasting Notes:
Windy Oaks Santa Cruz Mountains Pinot Noir 2014– 96 Points
Windy Oaks Chardonnay Old vines Chardonnay 2014 – 96 Points
Windy Oaks Estate Santa Cruz Mountains Syrah 2013 – 95 Points