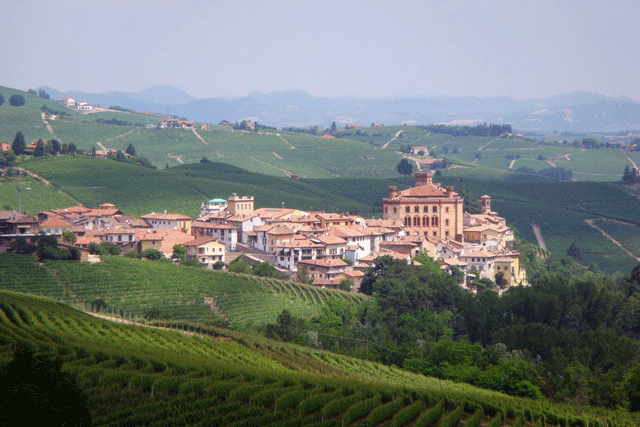 2010 Italy: Vintage of the Century?
The critics have weighed in: the 2010 vintage in Tuscany and Piedmont (and elsewhere) is nothing short of spectacular. Those whose task it is to wax poetic about these things have written endless pages about the perfect growing season that these world famous regions saw, about the superior quality of fruit that many producers were able to achieve, or about the rare simultaneous occurrence of approachability and longevity that the wines seem possess. All this is, in my estimate, correct and well worth writing about. The only question that seems to be worth addressing is why the collector who has not explored these wines should care.
To this end, I would like to make the comparison with 2010 in Piedmont and Tuscany to 2005 in Bordeaux and Burgundy. There are some passing similarities between these pairs that warrant mentioning: both have long histories of being paired together as supreme growing regions; both consist of a region that is more famous as an aristocratic center and one consisting of smaller farmers; and both have maintained their legacies independent of one another.
In 2005, the critics conferred the title of "classic" on the vintage first in Bordeaux and then in Burgundy. In fact, James Suckling was already commenting on how impressive the vintage was one day after the fruit had been picked…a bold claim for even the most experienced palate. Thus began such a clamor for the wines from each of these regions that by the time they had landed stateside, the prices had jumped to stratospheric heights.
The 2010 vintage in Tuscany and Piedmont mirrors this sense of excitement. The producers are excited, the critics are excited, and most importantly, the consumers are (or should be) excited. Here's the upshot: if you were on the fence about how much of your cellar should be devoted to these wines, the answer is "a lot". There is too much good wine that is still reasonably priced (for the time being) that deserves your attention. If you haven't stocked up, now's the time.
A short list of favorites:
2010 Valdicava Brunello di Montalcino- CWA 97-98 points (97 points – James Suckling)
2010 Guiseppe Corino Barolo Aborina – CWA 95 points (95 points – Wine Spectator)
2010 Paolo Scavino Barolo Bric del Fiasc – CWA 95 points (96 points – Wine Advocate)