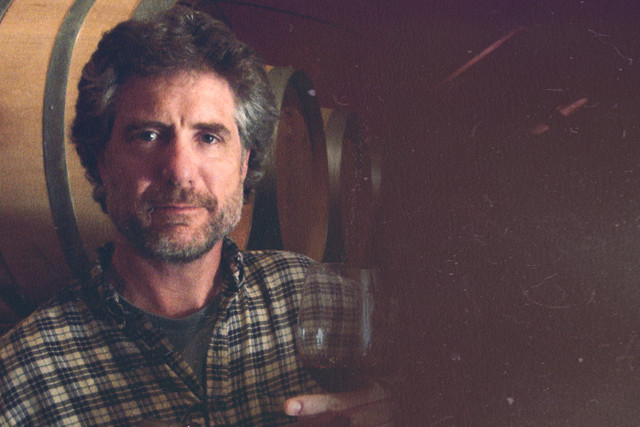 Beyond the Bottle: with Tom Farella
Beyond the Bottle is an engaging way to get to know the people behind the wines we love. We feature vintners that we work closely with and gain insight into who they are outside of the cellar. This week we met with Tom Farella of Farella Estate.
What or who sparked your interest in wine?
Tom: My father became an aficionado when I was a kid, drawing from his Italian roots and the customs of family, food and wine. We took a family trip to France when I was 12 visiting the Loire Valley and Burgundy. My interest started there as I started to understand the relationship between vineyards and wineries. It seemed very cool to me.
If you weren't a winemaker, what other career could you envision yourself in?
Tom: Author, filmmaker, educator, cartographer, weather analyst, ski bum – or all of them
Which wine region do you enjoy visiting/tasting the most?
Tom: Burgundy – Cote d'Or
What other winemaker(s) have you influenced you the most and why?
Tom: Bruce Neyers got me started with a world perspective and taught me the ropes in the cellar, Lou Preston gave me the opportunity to hone my skills, balance priorities and managing a medium-sized estate winery, Tom Dehlinger (in lots of conversations) taught me a lot about practical, qualitative approaches and Dick Ponzi showed me true passion from kitchen to the vineyard and to the cellar
What personality trait(s) do you feel most winemakers have in common?
Tom: The joy of discovery, wonder and a big dose of science as well as a desire to hone craft and marvel at the effects of the passage of time. An appreciation for a seasonal framework. The joy of a job well done with a delicious product as the final outcome.
What is your favorite beer?
Tom: Trumer Pils, Deschutes Black Butte Porter, Pliny the Elder, Alaskan IPA, Deschutes Mirror Pond Pale Ale, Peroni
What is your go to wine (varietal /region)?
Tom: Our Merlot (Coombsville, Napa Valley)
What is the most treasured bottle of wine in your cellar?
Tom: 1999 Masseto
What advice would you give to an aspiring winemaker?
Tom: Work somewhere with a good name that you can reference later, prove that you will do ANYTHING to get the job done
What AVA in CA do you feel is underestimated?
Tom: Coombsville, of course! 😉 – I wrote the petition but also feel that it is very true
What's the last live music show you attended?
Tom: Jay Farrar at the Napa Opera House
What would people be most surprised to learn about you?
Tom: That I play the mandolin but not bluegrass
What is your favorite food/wine pairing?
Tom: Roast duck and Corton (rouge)
Who is the most unconventional / experimental winemaker of our time and why?
Tom: That's a hard one. I feel that many "experimental" winemakers haven't learned all of their lessons yet so it's akin to flailing and taking risks as opposed to honoring a vineyard site and focusing on long-term improvement of that site over many years. I feel that arbitrary, trendy techniques do not further this quest nor do they create wines with a legacy in the future. Al Brounstein probably had the most visionary approach with the Diamond Creek brand that is more of a staple in the modern wine business (vineyard designates based on soil type, small lots)
If a movie were made about your professional life, what would be the title?
Tom: The Slow Road