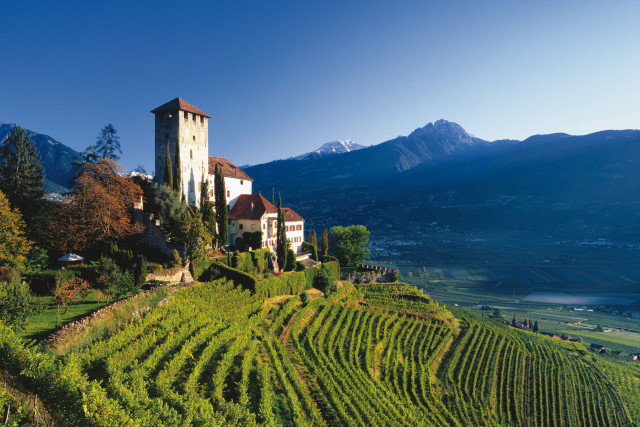 Tre Bicchieri – Italy's Finest
Tre Bicchieri is the best opportunity to taste the world's finest Italian wines annually. Organized by Gambero Rosso (think the Italian version of Food and Wine magazine), reviewed wines receive uno, due, or tre bicchieri (one, two, or three glasses). Those that receive Tre Bicchieri are showcased at a tasting that is held in San Francisco, Chicago, Seattle, New York, and Miami. This event is significant both because the it represents the "Best of the best" in Italy, and because it offers the consumer a chance to see who the up and coming producers are, even if they do not have official representation. Being awarded the Tre Bicchieri is a significant achievement since it only has to do with the quality of the wine, not the notoriety of the producer or how expensive the production is.
While it is always a treat to taste the wines from Tuscany and Piedmont, this year's event held some surprises that would be worth seeking out. Among them are Lis Neris, Rocca di Frassinello, and Re Manfredi. Lis Neris is one of the great producers of Friuli, located in the far north of Italy on the Austrian border. The Gris 2013 is a Pinot Grigio that shows all the sophistication and class of a world class wine; well worth seeking out.
Re Manfredi is a regular at Tre Bicchieri. This 235-acre estate is located in the far south of Italy, on the "in-step" of the boot. It is run like a top Barolo or Brunello property with an unswerving focus on quality. Their Aglianico, normally associated with the neighboring region of Campania is a treat. This is great now, but will continue to drink well for a decade or more.
Lastly, Rocca di Frassinello is a first rate project located in Maremma, home of the "super Tuscan" blends. It is essentially a project of Bordeaux's iconic producer, Chateau Lafite, in the region. The 2013 Baffonero 100% Merlot and is, in a word, stunning. Fairly tightly wound and oaky right now, it is obvious that it will evolve in the bottle to rival some of the top-notch producers of the Right Bank.
All the wines at Tre Bicchieri are head and shoulders above their peers. It is an event worth attending, or at least paying attention to, in order to discover the finest wines currently being produced in Italy.