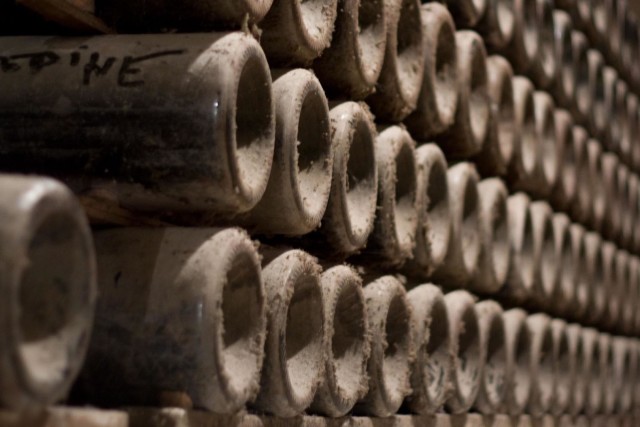 Napa Cabernet Vintage Comparison + Aging Recommendations
NAPA CABERNET VINTAGE Comparisons 2009 – 2015:
2009 – Most of my personal favorites rated between 96 – 98 points and are drinking beautifully now! I plan to pop the majority of these corks over the next two years. Boutique favorites from 2009 I've enjoyed over the years include Levy & McClellan, Staglin, Macauley To-Kalon, Jones Family, and Bure Duration.
2010 – My favorites garnered ratings ranging between 95 – 97 points. Many critics heralded this vintage as the most "age-worthy since 2007" but several wineries released unapproachably tannic, unbalanced  wines so consistency has been an issue. That said, I do believe the upper echelon of releases will indeed continue to age gracefully for a while longer. I'm targeting my favorites for consumption 2018 – 2022 but I've enjoyed several recently (after decanting) such as Ovid, Tor To-Kalon, Debate, Barrett & Barrett, Mascot and Abreu Madrona.
2011 – The majority of my favorites scored between 92 – 94 points but a few merited significantly higher points including: Aloft,  Continuum,  Buccella Katrina, Fait Main, Purlieu, and Morlet Passionment. I've enjoyed those wines on multiple occasions and all continue to deliver great pleasure. Napa connoisseurs know that this vintage has been maligned in general due to inclement weather during harvest. I agree that abnormality resulted in extremely inconsistent quality but the "diamonds in the rough" are winners. Regarding age-ability, that is the topic of great debate currently in Napa and reminds me of the equally denigrated 1998 vintage. That (El Nino weather) vintage delivered unusually high acid levels resulting in age-worthy wines that continue to show well. Nevertheless, I'm suspicious that these 2011 Cabernets will age as gracefully as 1998 and personally plan to enjoy most of mine over the next 2 years, saving just a few (e.g. Verite) to judge the longevity.
2012 – The majority of personal favorites earned lofty ratings between 97 – 99 points. My list of specifics is LONG so please enquire for details. Harvest conditions were flawless delivering glorious wines that should age well through 2024 in most instances. The fruit is luscious and the tannins are in balance promising future thrills. That said, I'm enjoying some of my more "full throttle" style favorites such as Fait Main and Buccella right now (after decanting).
2013 – Many of my favorites warranted unprecedented 98 – 100 points ratings given the universally acclaimed quality of this vintage ('Lucky 13'!?!). Similar to 2012, my list of winners is too numerous to share here but please enquire for those details. Harvest conditions were judged perfect by virtually all of my vintner friends resulting in age-worthy thrillers plus above average production quantities. Given the majestic tannic structure of the blue chip releases, I believe these reds will age even longer than the 2012 Cabernets offering a potential to thrill until 2030 for the true thoroughbreds. A particularly pleasing aspect of this vintage is the deep and sultry dark fruit flavors are so awe-inspiring that they may be savored now after decanting for eager oenophiles. Two recent examples include Textbook Reserve as well as Chateau Boswell.
2014 – I'll be sampling the top tier candidates from this vintage in the next few months so stay tuned. I've barrel tasted a few and they were impressive. My favorite vintners say they expect this vintage to be similar to 2012 in quality and quantity which bears well for devotees of Napa's most acclaimed Cabernets.
2015 – The most recent Napa harvest did suffer due to the prolonged drought conditions locally. Thankfully, harvest weather was ideal so the wines that will be released are touted as top quality. Unfortunately, nearly every blue chip winery I collect tells me their production will be nearly 50% lower than normal vintages. A few exceptions (e.g. Araujo) say they will likely achieve quantities closer to normal but my advice to collectors is stock up on your favorite Cabernets now because there will definitely be a shortage when this vintage comes to market.