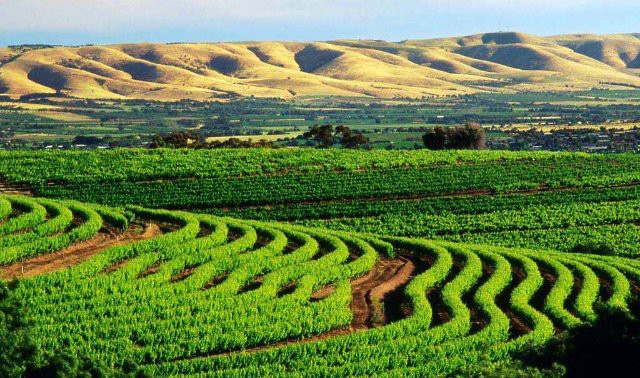 The Highest Rated Shiraz on Earth
Yesterday, I attended a private luncheon with a few local sommelier and the team from Australia's acclaimed Torbreck Estate, home of the highest rated Shiraz on earth. Our select assembly had the pleasure of sampling the U.S. debut of this esteemed winery's most sought-after Shiraz, the Run Rig, as well as library vintages. We also judged the collector-level portfolio of Torbreck's new 2013 releases. I've posted my 96 – 99 point ratings in our ratings section. My biggest take-away is that this winery's flagship Run Rig bottling does indeed deserve to be ranked alongside the world's most iconic and unique bottlings I'm fortunate to examine (annually) from other countries such as France's Guigal and Chave or Spain's Vega Sicilia. The quality of Run Rig consistently displays an exotic decadence I normally only enjoy in the top tier Amarone from Italy combined with an ethereal element typically found in the most distinctive Chateauneuf du Pape. Robert Parker's Wine Advocate seems to agree having awarded Run Rig more 98 – 100 point ratings than any other Shiraz, including the legendary Penfold's Grange which now sells for more than double the price.
Full disclosure: we were not sampling 'blind' (i.e. normal protocol for California Wine Advisors) and I've been a personal collector of these wines for more than a decade.