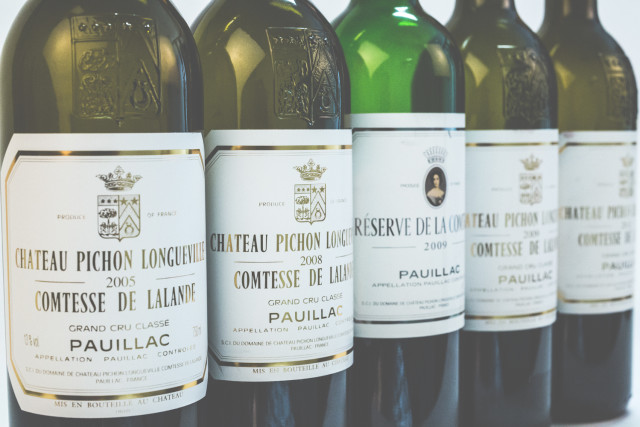 Chateau Pichon Lalande – The Connoisseur's Choice
We recently had the opportunity to taste through a selection of vintages from Chateau Pichon Lalande in Pauillac. Pichon Lalande has a long and storied history, but there are really two main elements to keep in mind: 1) it is literally next door to Chateau Latour (as in, Latour's vines abut the Pichon Lalande salons) and 2) this is truly a connoisseur's Bordeaux.
The first point requires little more explanation apart than to say that the shared soils and local history to Latour suggest that there's always the potential for the greatness in Pichon Lalande's wines.
The second point, however, is at least debatable. To say that it's a connoisseur's wine, or put more contentiously, "smart people's wine", I mean that it represents tremendous quality for the relatively low price it commands in relation to it's more prestigious neighbor. Not only that, but while the professional press might not demonstrate it, Pichon Lalande performs it's best in what are technically difficult vintages. We had the opportunity to taste a smattering of vintages from the the past 25 years: 2011, 2009, 2008, 2005, and adding historical context, 1989. There is no doubt that the 2009 is going to evolve into a great wine one day. The 2005 was also showing brilliantly. That said, it was the 2008 that caught my attention. This little discussed vintage offers tremendous values for the smart shopper. One can purchase 5 cases of Pichon Lalande for what a single case of Chateau Latour costs from the same vintage.
All this is to say, if you are interested in Bordeaux, Pichon Lalande offers a relatively affordable gateway to both currant library vintages.