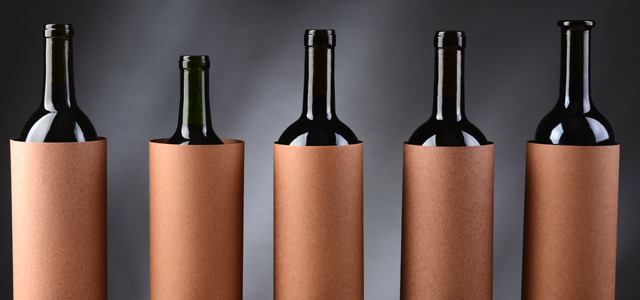 (Revealing) My Favorite Wines – Beyond 'The Usual Suspects'
It's no secret that the best aspects of my job are, sampling over a thousand collector-level wines annually and sharing the best-of-the-best recommendations with many of America's most avid private collectors as they build their personal cellars.
I've learned that most oenophiles with 'average' size cellars (1,000 bottles) typically limit their collection to what I refer to as, 'The Usual Suspects'. From California this would be Cabernet and Chardonnay. Yes, you might find a smattering of Pinot Noir and maybe even a few bottles of Zinfandel and Syrah but 90% of most collections I see focus on the two Big "C's".
I'd like to share six types of wines that I've added to my personal collection since diversifying beyond Cabernet, Chardonnay, and Pinot Noir in recent years. I highly encourage you to consider at least sampling a few of these categories to experience the sheer delight of a new food and wine adventure. Trust me, the pleasures can be every bit as satisfying as the first time you experienced the thrill of a glass of wine that wasn't poured out of a box!
WHITE WINES: California Sauvignon Blanc- While many American collectors consider Chardonnay and 'white wine' to be synonymous, I adore a few of the very best Sauvignon Blanc as a delightfully exotic and refreshing alternative. I savor S.B. with a wide variety of cuisine including spicy Asian, seafood, goat cheese salads, or even Southern fried chicken! Preferred labels include Joseph Phelps or Duckhorn (both below $40) or collector-level bottlings from Arietta, Kenzo, and Lail.
The village of Chateauneuf du Pape in France (southern Rhone region) offers "the best white wines in the World that you're not drinking" according to the Wine Spectator magazine and I agree 100%. These whites are normally blends of obscure grapes rarely found in America such as Roussanne, Marsanne, and Grenache Blanc. The best examples of these bottlings feature luscious notes of bright tropical fruit plus hazelnuts balanced with spicy acidity for a refreshing + breath-taking experience that must be tested to believe. Personal favorites include Chateau Vaudieu 'Belvedere' (#1 in my book), Chateau Beaucastel 'V.V.', Domaine Clos des Pape, and Chateau La Nerthe.
I believe Viognier, from the picturesque village of Condrieu in France (northern Rhone region), is the most deliciously exotic white wine on Earth. The finest Condrieu offer a unique combination of honeysuckle, fresh peaches, bleu cheese, and pear. This flavor combination may sound weird to read but can be divine to sip when paired with spicy seafood or creamy cheeses. Personal favorites include Alban (California) and Julien Pilon or Domaine Georges Vernay from France.
RED WINES: The exotic reds from the village of Chateauneuf du Pape (CdP) in the Southern Rhone region of France are my 'first love' among French red wines because they offer a core of sumptuous fruit. These red blends are also the most perfect wines to pair with a variety of menus because they combine the bright fruit of Pinot Noir with the weight and substance and tannic structure of Cabernet to enhance menus as varied as sushi, steak, lamb or grilled chicken. With a few noteworthy exceptions, the pinnacle of CdP quality may be obtained for less than $200 per bottle which ranks these reds well above Napa, Burgundy, or Bordeaux on the bargain scale. Personal favorites include Chateau La Nerthe, Chateau Vaudieu, Domaine de la Barroche and Clos du Caillou.
Tuscan reds offer enjoyment with classic Italian recipes, including pizza and pasta Bolognese. My personal 'ah-hah' moment occurred the second time I visited this historic and hospitable region in central Italy, as I sipped an aged Sangiovese with lamb that had been marinated with herbs, wine, and licorice for 24 hours. I realized that the best Italian wines are uniquely delicious with locale fare because the core flavors match, savory olives, prosciutto, truffles, etc. My personal favorites are Fontodi and Castello di Ama (both in Chianti) plus the Brunello di Montalcino by Canalicchio di Sopra, Casanova di Neri, and Valdicava.
Spanish Tempranillo blends are my newest obsession because they provide a dazzling thrill ride that combines many of my favorite characteristics found in Napa Cabernet, Italian Sangiovese, and a dash of opulent Syrah. These deep, dark and sultry reds also enhance a wide variety of meals including grilled meats and Italian cuisine. Favorites that I collect include Vega Sicilia and Bodegas El Nido from the Ribera del Duero region and El Corteo (Jumilla) which are all available for less than $200.
I also collect Pingus because I believe it rivals any Bordeaux for consistent quality and age-worthiness but, the prices now also rival Bordeaux topping out above $1,000 per bottle. Finally, one clarification that this list is not intended to be 'comprehensive' as there is an array of other types of cellar-worthy wines (e.g. Australian Shiraz, Piedmont reds, Champagne, etc.). For now, I hope this list will serve as an encouragement for inquisitive readers to consider any of the aforementioned types of wine that are unfamiliar. Also, I've specifically excluded Bordeaux and Burgundy as they merit separate investigations and of course, are primarily Cabernet and Chardonnay based wines…or leather pouch (a.k.a. bota bag) which is how I enjoyed my first bottle of wine at a bullfight while studying in Madrid, Spain that cost me about one dollar!