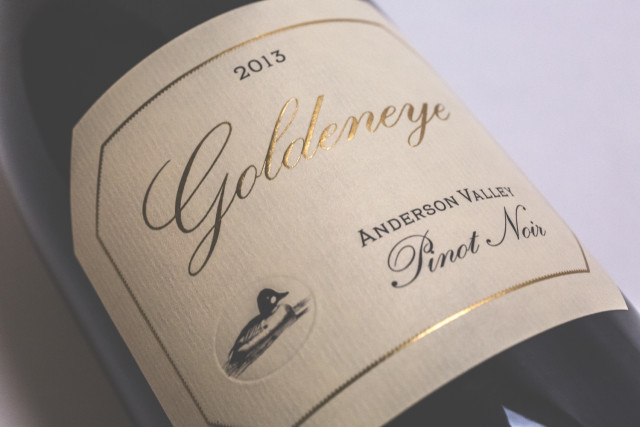 Goldeneye Pinot Noir Anderson Valley 2013
The 2013 Goldeneye Pinot Noir shows impressive weight and purity. Sumptuous aromatics of black cherry, savory notes and cedar spice evolve on the palate into richly textured layers of red and black fruit, cocoa, truffle, and hints of rose petal. Always a favorite, enjoy over the next 5-7 years.
Goldeneye Winery was founded in 1996, years before the Pinot Noir boom that has reshaped the landscape of California winemaking. But the genesis for Goldeneye goes back even further. In 1990, after fifteen years of making world-class Bordeaux-varietal wines, Dan and Margaret Duckhorn embraced their growing love of Pinot Noir. Their vision for Goldeneye was simple, though not easy. They wanted to found a winery that could make a terroir-inspired expression of California Pinot Noir of equal stature to the acclaimed Merlots they had pioneered at Duckhorn Vineyards in Napa Valley.