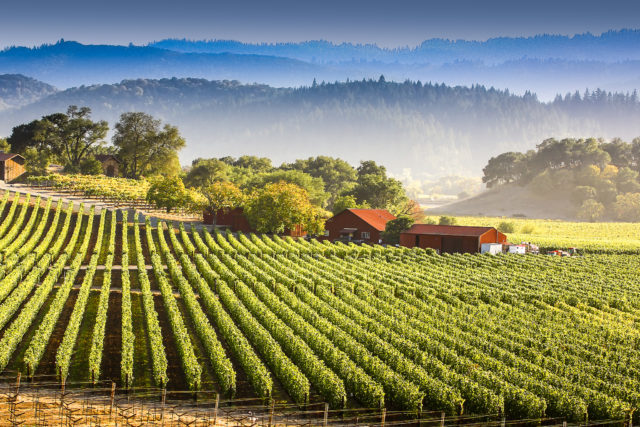 Napa 2012, '13 and '14 = Embarrassment of Riches!
Cabernet collectors worldwide continue to rejoice because we're in the heart of the new release schedule for Napa's three finest consecutive vintages in history. The 2012, 2013, and 2014 vintages are all superb with an array of highly rated winners and a typical production quantity for most vintners. (Warning: 2015 supply will be miniscule due to the drought that year).
As the Wine Spectator's longtime editor James Suckling proclaimed, "I am sure we will debate which vintage is the best for a long time, and this itself adds to the attraction of the three vintages." Suckling rated the 2012 vintage the most luscious, 2013 the most age-worthy, and 2014 the most "bright and sophisticated" offering approachability sooner than 2013.
Overall, I would tend to agree with his analysis but some of my favorite boutique producers (TOR, Ovid, Favia among the top tier boutiques) have attained an unparalleled level of quality with their 2014 vintages thanks to learnings gleaned from three such distinguished vintages. Below, I've posted my list of Top 10 Cabernets (Part 1) featuring the initial releases from the 2014 vintage.
My favorite bit of trivia regarding the 2014 vintage is it will likely go down in history as Napa's best-ever "Earthquake" vintage due to the massive tremors that struck on August 24, 2014, a couple of weeks prior to harvest. While the earthquake caused significant property damage to many older buildings (including wine storage facilities), some winemakers believe it had an almost magical effect on the ultimate quality of the Napa Cabernets. The theory is that the tremors released groundwater deep below some vineyards that hadn't experienced hydration in decades. According to Suckling, "Many of the vineyards had green leafs through the harvest" and formerly dry creeks suddenly ran with water.
Napa 2014 Top 10 Cabernets (Part 1 – – initial releases)
Schrader Cabernet Sauvignon To Kalon RBS 2014 $475 99
Tuck Beckstoffer Cabernet Mockingbird Blue 2014 $240 98+
PerUs Cabernet Sauvignon Napa Kyla 2014 $299 98
TOR Cabernet Sauvignon Napa Herb Lamb 2014 $180 98
Chateau Boswell Cabernet Sauvignon At Anchor 2014 $155 98
Textbook Cabernet Sauvignon Reserve du Dumas 2014 $99 97
Boich Family Cabernet Howell Mtn Selection 2014 $150 96+
Arietta Cabernet Blend Napa Quartet 2014 $73 96
Joseph Phelps Cabernet Sauvignon Napa 2014 $83 96
TOR Family Cabernet Sauvignon Napa 2014 $85 96