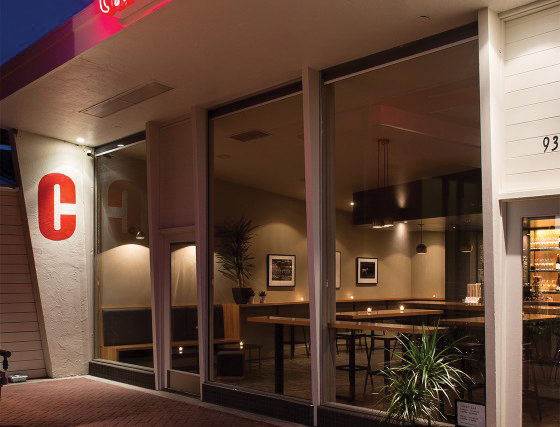 CADET Wine and Beer Bar in Napa
"Buy a bottle, pick a record" is the motto at downtown Napa's beloved watering hole, Cadet.  Owners Colleen Fleming, from the family who founded Kelly Fleming Wines, and Aubrey Bailey, a former sommelier at the French Laundry, have created the coziest, modern bar we've seen in the Valley, well ever. Adored for its eclectic selection of old and new vinyl as well as unique wines and beers from around the globe, this is where you'll find the locals of Napa Valley on any given evening.  The offerings have been thoughtfully curated and feature a selection of rare Champagnes, wines and beers celebrating producers from California and beyond. The atmosphere is inviting, with the perfect balance of vintage and modern decor.
Cadet has become a community gathering spot with unique events held weekly and winemaker tastings every Wednesday night.  Featuring over 100 wines by the bottle, at the fairest prices in town, it's quickly gaining the reputation as having the most intriguing wine list in Napa. Also legendary for having what many consider the only cheese and salumi plate in the valley that can also pass for a meal, we highly recommend making this a stop when you find yourself in downtown Napa.