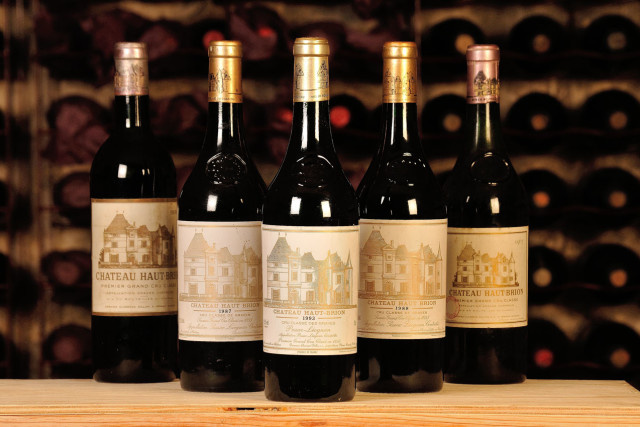 A Collector's Perspective on Haut Brion
I recently had the pleasure of experiencing a vertical tasting of the famed Chateau Haut Brion of the Pessac Leognan, situated in the Left Bank of Bordeaux. If you talk to serious Bordeaux aficionados, many claim that Haut Brion is their favorite. Haut Brion has certainly a stellar track record, recording multiple 100 point scores in recent "epic" vintages such as 2005, 2009, and 2010. Those are very fine indeed but it's the access to older vintages such as 1990, 1995, 1999 and 2001 that excite me the most. These vintages offer an amazing tasting experience, however did not get as much press or hype as other vintages. The trick in Bordeaux is finding great producers in interesting, but not profound vintages. That's where the deals are, but buyer beware if you push the envelope to buying poor vintages such as 1997 & 2002.
Even a casual wine drinker can go online and fine many past vintages being traded through auction houses and retailers throughout the world. What sets an offer apart from all of those is the unprecedented DIRECT access to the Chateau. These aged bottles are far more valuable and guarantee perfect provenance*. It's such a pleasure to offer these gems to my discerning clientele and to enhance my personal cellar.
* What is Provenance?
Provenance is like buying an insurance policy on your wine. Typically, the better the provenance, the higher the price tag. Provenance is a combination of bottle condition (undamaged, clean labels, no seepage from cork, good fill in bottle, etc.) and history (perfect cellaring and in one or very few locations throughout it's life, as well as not counterfeit). It's always preferable that the wine has been stored in the same place, ideally where it was produced and bottled. This being said, I've opened some bottles that looked like they had gone through war and they were incredible, but that is fairly rare! The point is – when buying aged wines, it's always best to ask the two part question: Where has this wine been and what condition is it in?