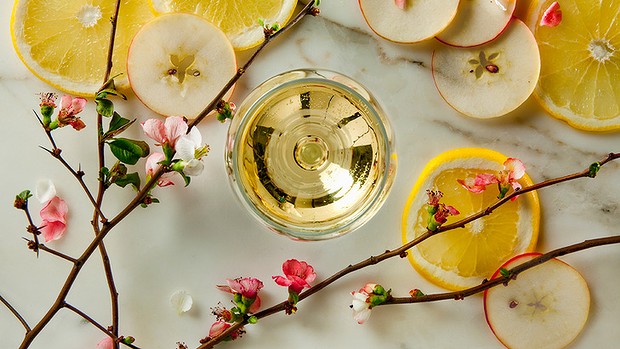 Top 5 Mother's Day brunch wines!
Spring has sprung! Sunlight is streaming through windows again, birds are singing, blossoms are blooming and Mother's day is just around the corner. We find ourselves enjoying as many meals outdoors as possible this time of year, brunch being one of the most popular.  While Champagne may be the obvious choice for  your brunch, there are numerous other wine options that pair wonderfully as well.  Egg dishes are often the centerpiece, which pair infallibly with crisp white wines, however light bodied reds are also terrific options.  Here are our top 5  wine recommendations that you can get TODAY and receive in time for your Mother's Day brunch!
Failla Chardonnay Napa Haynes 2014 – $64 
Failla is one of Napa Valley's hidden gems! Producing beautiful and balanced Pinot Noir and Chardonnay. The 2014 Failla Haynes Chardonnay  shows fresh notes of honey, orange blossoms and flowers.  Gorgeous aromatics and an elegant palette, this is a crowd pleaser!
Evening Land Chardonnay Summum 2013 – $95
Evening Land Seven Springs is one of our favorite Oregon producers that you should get your hands on now! Produced in a Burgundian style, this is the most complex of their Chardonnays exhibiting vibrant acidity and minerality.
Lutum Chardonnay Sanford & Benedict 2013 – $57
Bright citrus with tropical notes of melon and hints of anise seed on the nose, this wine exhibits a distinct freshness. In the glass, lime zest and grilled brioche add complexity, which continues on the palate. Great structure and minerality drive the mid-palate, leading to a long, refreshing finish.

Domaine Sylvain Pataille Marsannay Clos du Ray 2013 – $62
From the perfumed nose to the mesmerizing palate, this wine is stunning! Dark cherry, raspberry, pomegranate, roses and black tea are just a few of the complex nuances.  This is as pure as red Burgundy gets, having absolutely no sulfur used in the winemaking process at all.  An absolute show stopper and the price is unbeatable. 
Quintessa Sauvignon Blanc 2014 – $44
Illumination exudes bright tropical fruit aromas that intermingle with notes of fresh herbs, orange blossom and stone fruit. On the palate, a luscious interplay of exotic Asian pear, papaya, lime, orange zest and a hint of minerality. The finish is bright, creamy and refreshing!