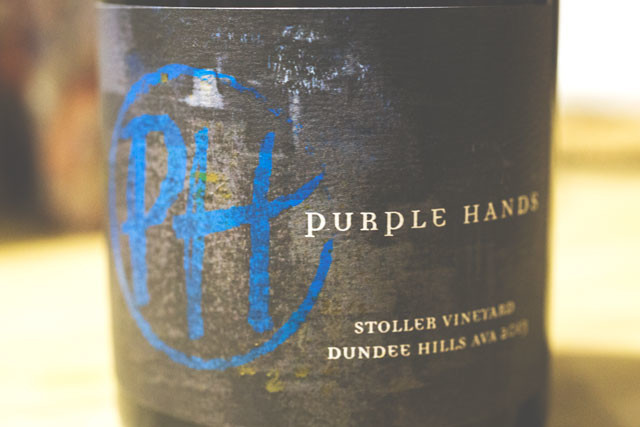 Purple Hands Stoller Pinot Noir 2013
This densely packed Pinot offers a big bouquet of raspberry, strawberry, red berries and bright minerality. The palate is delightfully rich, showing layers of black cherry, damp earth, cole and iron ore. This is a serious wine that deserves a place in every Pinot lover's cellar. Enjoy over the next 5-7 years.
AVAILABLE HERE: http://www.porthos.com/s.nl/it.A/id.8836/.f
Purple Hands Winery
Cody Wright's official foray into winemaking took off after he completed a degree in environmental science at the University of Oregon. He worked in various vineyard management and winemaking roles at Argyle, Ken Wright Cellars, and ROCO. Abroad, he further honed his craft at Knappstein Winery in Claire Valley, South Australia and Ata Rangi in Martinborough, New Zealand. In 2005, Cody established Purple Hands as a small boutique winery. In ten years time - with no small help from Marque- the winery transformed into a cult favorite that produces several thousand cases a year of critically acclaimed wine.