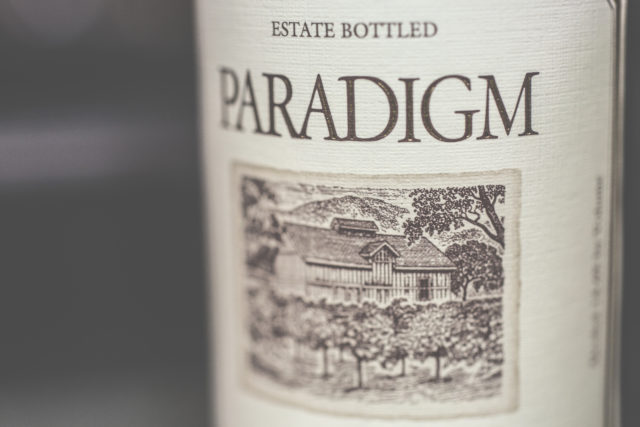 Paradigm Merlot Napa Estate 2013
Strong aromas of red berries, black cherries, and spice and vanilla lead to a sensational experience with elegant ripe plum and blueberry. Complex flavors also include rich Blackberry cobbler, with the berries, brown sugar, and vanilla along with sandalwood incense and a hint of cocoa. This is an impressive wine with big, yet fine, texture and a lengthy finish that bodes well for aging 3 – 5 years, peaking in 2020 in our estimate but go ahead and pop the cork tonight (decant ½ hour) over dinner.
Paradigm Winery is owned and managed by Ren and Marilyn Harris, two winegrowers with extraordinarily deep roots in Napa Valley. Marilyn's grandparents immigrated from Italy to Napa Valley in 1890, while Ren's family came to California in 1769. Marilyn and Ren moved to Napa Valley in the 1960's and settled into their home just east of where Paradigm sits today. Through a career in vineyard real estate, Ren learned much about the diverse growing regions in Napa Valley. In 1976, when they decided to purchase vineyards of their own, Oakville was the clear choice. Paradigm Winery was founded several years later and began producing wine with the 1991 vintage.