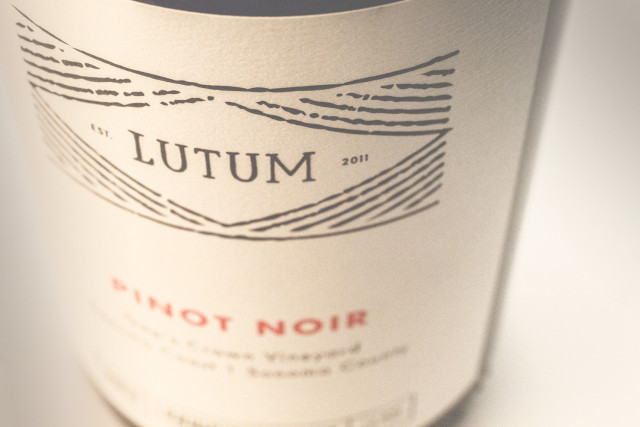 LUTUM Pinot Noir Sonoma Coast Gap's Crown 2013
A dark and powerful Pinot that displays intense aromas of dark cherry, red berries, baking spice and floral notes. The palate is silky smooth and delivers wave upon wave of plum, cranberry and nuanced minerality. This is a fantastic expression of Pinot that will continue to age gracefully for another 7-10 years.
AVAILABLE HERE: http://porthos.com/Lutum-Pinot-Noir-Sonoma-Coast-Gaps-Crown-2013
Lutum Winery
LUTUM was born from a shared vision between Bill Price, entrepreneur and owner of Classic Wines and Price Family Vineyards and Winemaker Gavin Chanin. Their wine focuses on small vineyard Pinot Noir and Chardonnay from prime vineyard sites in California. The name LUTUM is Latin for dirt or soil, referencing their mission to make wines that express these great sites, with little to mask the vineyards' natural character. Together, they are the Bards of LUTUM.