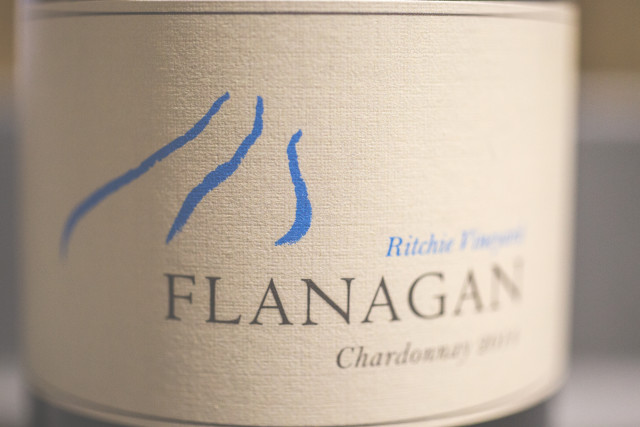 Flanagan Chardonnay Ritchie 2014
Aromas of caramel cream, ripe Meyer lemon, and toasted hazelnuts burst forth from this richly textured new wine that exudes a galaxy of rich, ripe flavors including fresh apricot, peaches, butterscotch drops and banana. The first sip of this wine is thrilling experience reminiscent of bursting through the caramelized layer of a decadent crème brûlée! This wine is pure joy for your palate now and will age gracefully for the next 3 – 5 years for anyone patient enough to wait.
They began in 1999 with the purchase of forty acres in Bennett Valley. In 2011, we acquired a small Russian River Valley vineyard, and, starting with the 2014 vintage, we have added vineyard designated wines from top vineyards in the Russian River Valley and the Sonoma Coast. Vineyard sources now include Ritchie Vineyard and Bacigalupi Vineyard for Chardonnay, and Sun Chase and Sonoma Stage for Pinot Noir. In 2015, they also added the iconic Platt Vineyard as a source for both Chardonnay and Pinot Noir. We believe that Platt may be the best vineyard in California for those varietals.