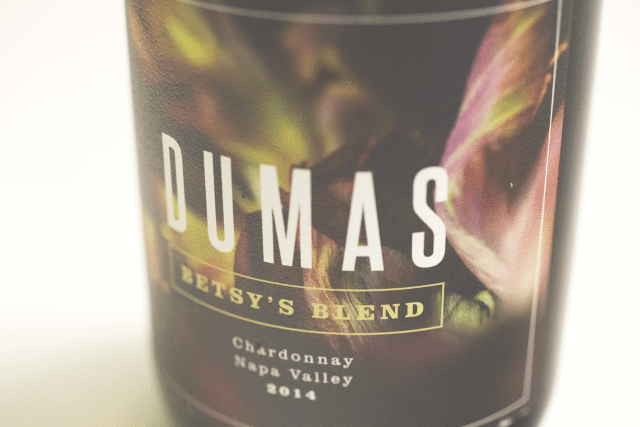 Dumas Chardonnay Betsy's Blend 2014
This full-throttle California Chardonnay launches forth with a glorious bouquet of Springtime fragrances including gardenias and honeysuckle. Deliciously smooth notes of honeysuckle, poached pear, and flakey pastry delight on the palate. Secondary flavors include citrus oil and a subtle influence of new oak and tropical fruit (primarily pineapple) that soar from the glass of this joyful new release that is harmonious and built for pure enjoyment now through 2020.
Dumas Vineyards is named for famous French author Alexandre Dumas, most well-known for The Three Musketeers and The Count of Monte Cristo.
Dumas wines are sourced from the most distinguished vineyards in California to produce world-class "secret" bottlings of small-production wines. These rare boutique wines are extremely limited productions - - always less than 100 cases - - to keep quality high and prices low. They have collaborated with several of the most celebrated winemakers working today to craft these wines, yet they offer them for a mere fraction of the price of other bottlings from these same critically-acclaimed winemakers and vineyards.