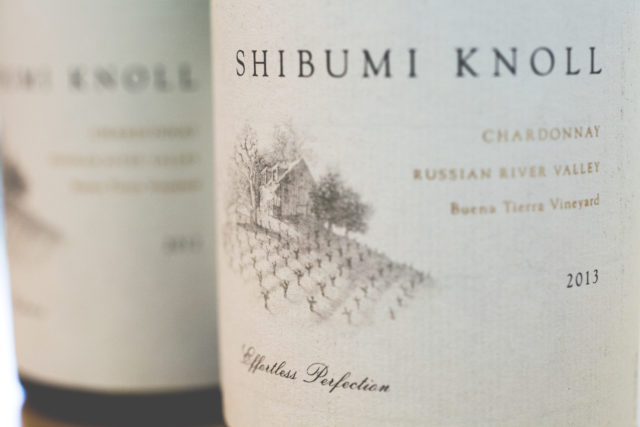 California's Unknown Chardonnay Superstar
Since receiving a lofty 97 point rating from Wine Spectator for their 2005 Chardonnay, Shibumi Knoll captured the attention of the wine world. At just $45, it boasted a score normally reserved for wines by legends like Marcassin, Aubert, and Kongsgaard – all of which were nearly double the price upon release (if you could secure a spot on the private mailing lists of those wineries to have a shot at actually purchasing the wines). Despite the press surrounding the rating, and the likely rush to join the winery's mailing list in the wake of the article, few collectors recognize the name Shibumi Knoll and still fewer have tasted the wines.
Shibumi Knoll began in 2003 when Don and Joann Ross bought a small plot just north of St Helena and focused their early efforts on Cabernet Sauvignon. Through a winemaker friend, Don discovered the Buena Tierra vineyard in the Russian River Valley of Sonoma County. From this relatively unknown site, Shibumi Knoll would craft the Chardonnay that thrust the small winery into the spotlight. Since the 97 point-scoring 2005 vintage, the Buena Tierra Chardonnay has twice received a 96 point score from the Spectator, signaling that the big score was not a fluke and that collectors will likely have to take notice sooner or later.
TASTING
We sampled two vintages in our tasting, the 2012 and the 2013. While both years are considered to be very good for California Chardonnay, the 2012 stands head and shoulders above the 2013. The 2013 (93 points) is a flashy, round and satisfying white wine that would thrill nearly anyone who enjoys fruit-driven California Chardonnay. However, the 2012 (96 points) features a balance and poise that is notably missing from the newer bottle. At $45, the 2013 would no doubt be a huge bargain but, now that the price has gone up to $90, it is a bit of a disappointment. In years such as 2012 when the winery is able to capture such magic, the Shibumi Knoll Buena Tierra Chardonnay should lay proudly next to the best white wines from California in any cellar.