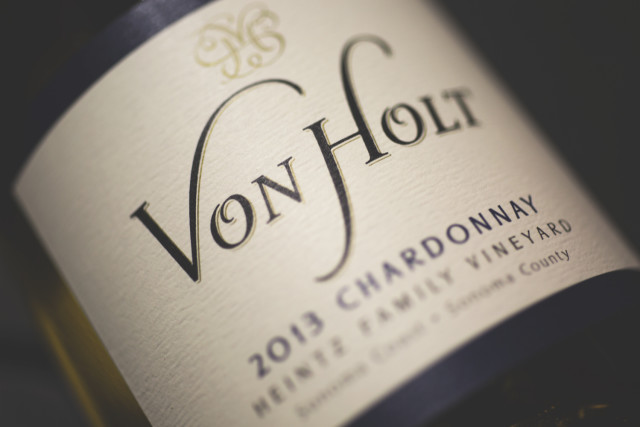 Von Holt Chardonnay Sonoma Coast Heintz 2013
The 2013 Heintz Chardonnay from Von Holt represents tremendous quality for the money. Sumptuous layers of honeysuckle, orange citrus , and pear delight across a palate that is plush, underscored by hints of apple pie filing to enjoy for the next 3-5 years.
Von Holt Wines is an artisanal producer of Pinot Noir, Chardonnay, and Viognier from the coolest regions of the Sonoma Coast, Anderson Valley, and Lodi.