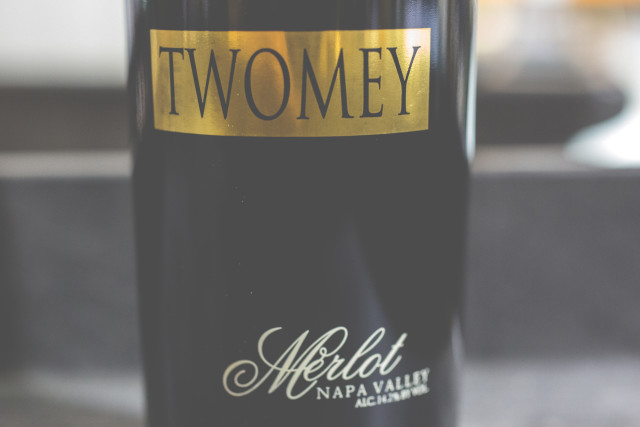 Twomey Merlot Napa Estate 2012
Twomey Cellars originated with a remarkable vineyards, the Soda Canyon Ranch in southeastern Napa Valley, which the Duncan family -- owners of Silver Oak -- acquired in 1999. Planted with the finest French clones in well-drained volcanic soils, the Merlot that is grown there possesses such extraordinary complexity that it calls for a wine of its own. Twomey's founding winemaker, Daniel Baron, developed his passion for Merlot during the early 1980s while working in Pomerol and Saint-Emilion. He had always hoped to make a California Merlot with a French sensibility, but for many years lacked access to fruit with the characteristics required. When the Duncan family acquired Soda Canyon Ranch and Daniel realized it was planted with top-flight French clones, Daniel's long-held dream of producing a Napa Valley Merlot with depth and concentration became reality.
In 2000, the Duncan family secured the nine-acre West Pin vineyard in Sonoma's Russian River Valley, legendary for its extraordinary Pinot Noirs. Several years later, they acquired a winery in Healdsburg where the Pinot Noirs are now produced. Twomey now produces four Pinot Noirs from top California appellations, including Sonoma Coast, Russian River Valley, Anderson Valley and Santa Maria Valley. Twomey's newest offering in Sauvignon Blanc, a crip, refreshing wine that originates at the family's estate vineyards in Calistoga.
Today, Twomey Cellars is run by managing partners and brothers David and Tim Duncan. Winemaker Daniel Baron carries out their vision of producing wines that eloquently express their vineyard and vintage.