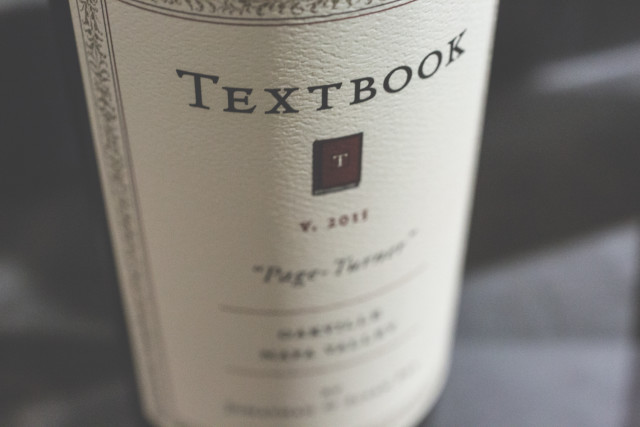 Textbook Page Turner Oakville 2013
The new Page Turner from Textbook is a must-have for all collectors who have been following this under-the-radar producer. The bouquet leaps from the glass with head-turning aromas of black berries, cocoa, vanilla bean and baking spices. The palate is deftly balanced, showcasing the purity of fruit that it's vineyard sites are famous for. Layers of full-bodied red and black fruit are highlighted with clove, spice, and toasty cedar notes. This is a densely packed wine that will continue to evolve for at least 15 years.
TEXTBOOK specializes in growing and crafting small lots of Cabernet Sauvignon, Merlot and Chardonnay grown in the Oakville, Yountville and Los Carneros appellations. The primary vineyard source for our "Mise en Place" Cabernet Sauvignon is the rocky edges of the Oakville district at a site next door to Screaming Eagle. Other sites complement this site and add structure, depth and finesse.