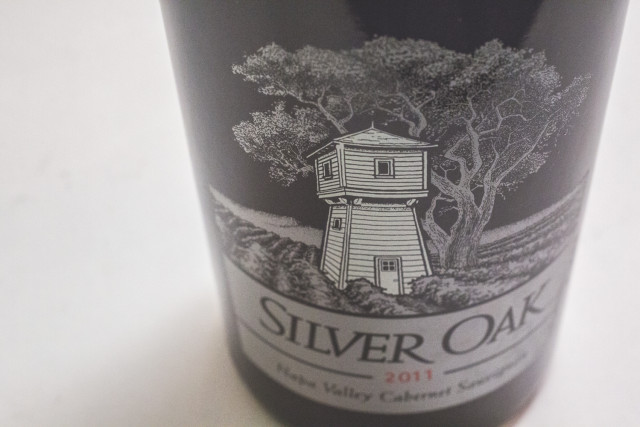 Silver Oak Napa Cabernet 2011
The new release of Silver Oak's flagship Napa Cabernet will be released at the beginning of February and we just enjoyed a preview sample. While most Napa wineries struggled in the 2011 vintage, we believe devotees of this iconic wine will be impressed with this new release. Our hypothesis is that this 2011 edition of Silver Oak Napa has benefitted from an extra year in the bottle (most 2011 Cabernets were released 12 – 18 months ago) not to mention this esteemed winery's remarkable fruit sources and commitment to consistency. Plus, we've heard the notoriously fastidious Silver Oak winemaking team did limit this bottling to a "best barrel" only selection in 2011 which means final production is 35% lower than normal vintages.
Tasting Notes:
This new vintage of Silver Oak's flagship "Napa" bottling is a bold, full bodied Cabernet blend guaranteed to thrill devotees of Napa's most iconic red wine. A bouquet of inviting black currant, boysenberries, and sage introduce a deftly balanced palate offering tightly wound notes of cassis, dark berries, plus hints of espresso and vanilla cream on the finish. Enjoy tonight (recommend decanting) or feel free to cellar for 5 – 7 years.