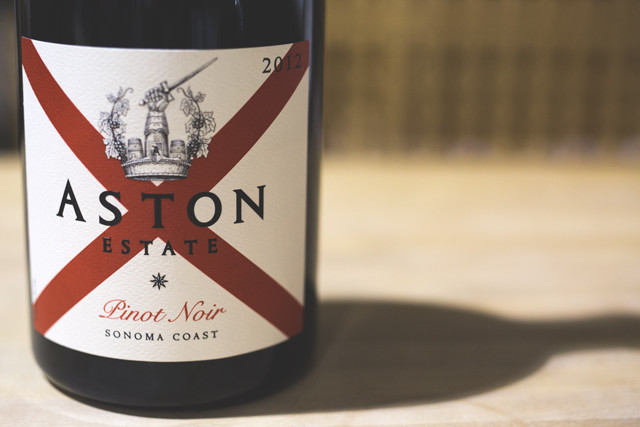 Schrader Aston Pinot Noir Sonoma Coast 2012
This wine opens up with intense multi-dimensional layers of blackberry, cherry and raspberry flavors. Followed by balanced and bright acidity and rich meaty texture. It's intensely rich concentration and density are plush on the palate and supported by a long, supple finish. This impressive effort will shine tonight after decanting but will continue to age gracefully for 5 – 7 years.
Regarded by winemakers and critics alike as the "New Frontier of Excellence," California's Sonoma Coast is ripe with potential. The combination of superb marine-influenced climate, scarcity of plantable land, and proven track record for producing top quality grapes have catapulted this region into the forefront of American winemaking and the region's wines are a "must have" for the Pinot passionate.
An aficionado and craftsman of provocative and richly flavored Pinot Noirs, Thomas Brown came across a rare vineyard opportunity in the heart the region and, along with partners Fred Schrader and Mr. Big, founded Aston Estate in 2001.
Located approximately five miles and two ridge lines in from the coast, the vineyard benefits from the cooling effects of the ocean, yet is situated just outside the fog line, so days are long and warm. The vineyard faces southwest and thrives in a microclimate typified by full-sun days and average-plus temperatures that are a standout in the otherwise cooler Sonoma Coast climate.
A dream opportunity, Thomas oversaw the cultivation of this prime 40-acre site and selected the ideal complement of Dijon clones to suit the Goldridge Loam soil and moderate temperatures of the Brushy Creek Loop microclimate. Today, Thomas manages all vineyard activities ensuring optimum crop-yield and quality goals are achieved.