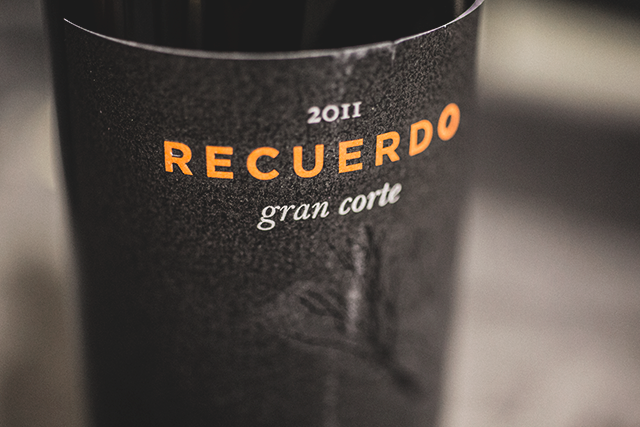 Recuerdo Uco Gran Corte 2011
The 2011 Gran Corte is a blend of opulent purity and expression. The bouquet is rich and forward, showing cherry, plum, and savory notes. The palate is full-bodied and inviting, offering layers of blueberry, anise, cherry pie, and baking spice. This is great now and will continue to evolve for a decade.
The story begins in Mendoza, Argentina, in a rock-strewn vineyard encircled by majestic weeping willow trees. With a perfect view of the Andes Mountains, they frequently gather here to delight in a mid-day or evening asado. After a long meal in the vineyard, accompanied by plenty of wine (and good conversation, of course), they started to discuss a "Northern Hemisphere (38° North) meets Southern Hemisphere (32° South)" winemaking partnership. After a visit to The Vines of Mendoza by Paul Leary, a Private Vineyard Estate Owner (PVE) and principal at Blackbird Vineyards in Napa Valley, Recuerdo Wines was born.