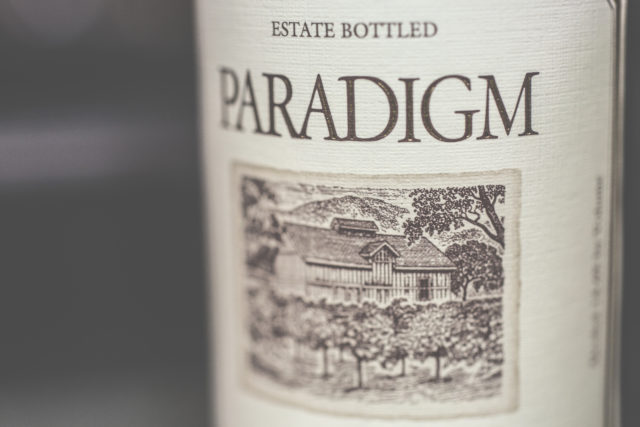 Paradigm Cabernet Sauvignon Napa Estate 2012
Densely packed and built for longevity. Inviting aromas of red and black currant, anise, and graphite create an overture to a splendid Cab experience. The palate displays rich, dark fruit, spice box, sage, and hints of leather. The structure is monolithic right now, but will open up with time in the cellar or some decanting. Enjoy over the next 10-15 years.
Paradigm Winery is owned and managed by Ren and Marilyn Harris, two winegrowers with extraordinarily deep roots in Napa Valley. Marilyn's grandparents immigrated from Italy to Napa Valley in 1890, while Ren's family came to California in 1769. Marilyn and Ren moved to Napa Valley in the 1960's and settled into their home just east of where Paradigm sits today. Through a career in vineyard real estate, Ren learned much about the diverse growing regions in Napa Valley. In 1976, when they decided to purchase vineyards of their own, Oakville was the clear choice. Paradigm Winery was founded several years later and began producing wine with the 1991 vintage.