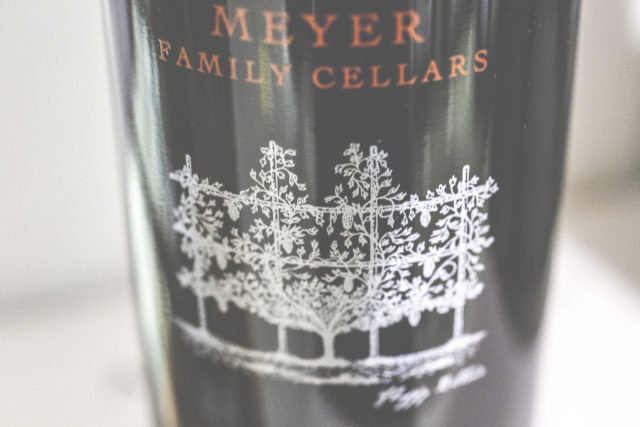 Meyer Family Cabernet Sauvignon Oakville Spitfire 2012
This is a classic example of Napa Cabernet. Sumptuous aromas of cherry and black cherry give way to cedar spice and toasted figs. The palate evolves quickly in the glass, offering complex layers of blue and black fruit, cocoa, and baking spices. This is a candidate for the cellar as it will age beautifully for another 10+ years, of offers immediate pleasure after an hour of decanting.
Meyer Family Cellars is a small, family-owned winery situated in the picturesque Yorkville Highlands of Mendocino County. At once a leading artisanal winery is on of California's emerging viticulture areas, Meyer Family Cellars blends establishing this new Appellation with the legacy of Silver Oak Cellars.