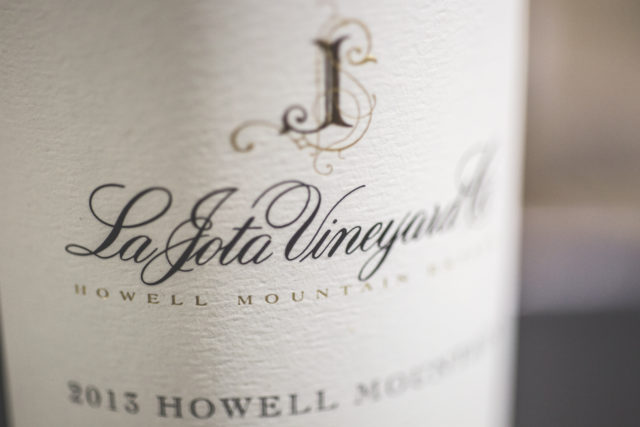 La Jota Cabernet Sauvignon Howell Mountain 2013
Full-throttle flavors include crème de cassis, blueberry, Christmas spice with lightly toasted walnuts plus a hint of melted dark chocolate perfectly integrated into a seamlessly elegant and plush texture. There is a ton of potential here that will take a decade to unpack, but is thrilling tonight with some decanting.
La Jota Vineyard Co. was founded in the 1890s by Frederick Hess, an immigrant from Locarno, Switzerland, who established a German-language newspaper in San Francisco. No doubt influenced by other European immigrants involved in California's nascent wine industry, Hess purchased 327 acres of a Mexican land grant—Rancho La Jota—high on Howell Mountain for his vineyards. In 1898 he built the winery from volcanic ash rock quarried right on the property; his first fermentation tanks also came from the estate—from a stand of nearby coastal redwoods.