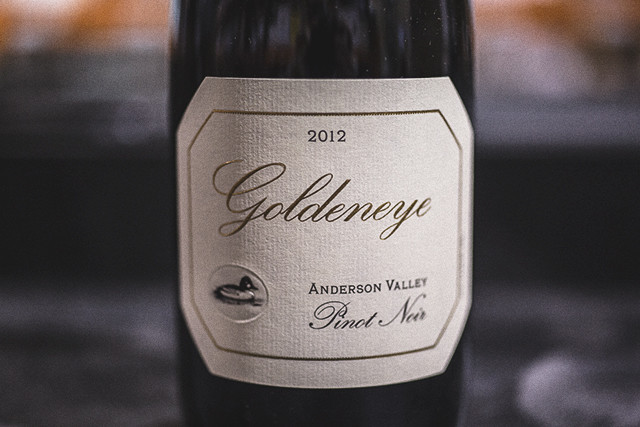 Goldeneye Pinot Noir Anderson Valley 2012
Showing impressive weight and body, this succulent Pinot is guaranteed to please with it's silky texture and pure fruit and spices. Launching with intense aromas of black cherry, raspberry, and incense, it evolves on the palate into a complex display of dark fruit, sage, and subtle minerality. A core of black cherry and red fruit is layered with cocoa, toast, truffle, and light floral notes. There is a lot to love here! Enjoy over the next 5 years.
Goldeneye Winery was founded in 1996, years before the Pinot Noir boom that has reshaped the landscape of California winemaking. But the genesis for Goldeneye goes back even further. In 1990, after fifteen years of making world-class Bordeaux-varietal wines, Dan and Margaret Duckhorn embraced their growing love of Pinot Noir. Their vision for Goldeneye was simple, though not easy. They wanted to found a winery that could make a terroir-inspired expression of California Pinot Noir of equal stature to the acclaimed Merlots they had pioneered at Duckhorn Vineyards in Napa Valley. - From the Goldeneye website.