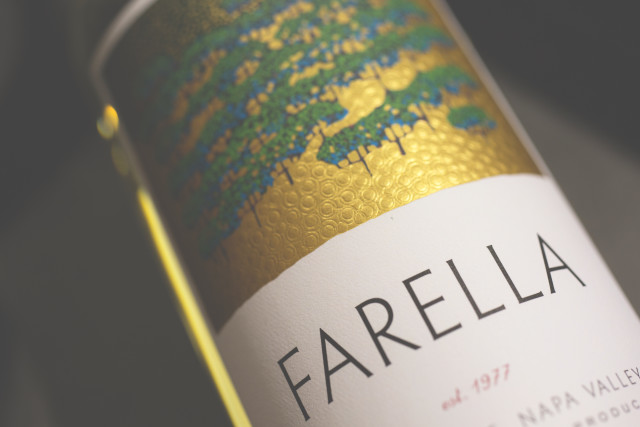 Farella Sauvignon Blanc Napa Estate 2015
A deliciously refreshing new release featuring alluring notes of pear, guava, and white flowers, all delivered with a wonderful brightness. Full bodied with exotic passionfruit and a crisp finish that will enhance a wide range of menus.
Frank Farella founded Farella-Park Vineyards in 1985 in a small, 400 square foot winery next to his house in Napa. His long-sought goal to grow fine wine grapes from a modest, depression-era background was a story that unfolded slowly and steadily. Beginning with his Italian grandparents at home, many home-made wines from the Napa and Alexander Valleys, and ultimately, a test vintage in 1982 from young Farella Vineyard grapes, the commercial venture began in 1985 as a barrel of Chardonnay, a stainless fermented Sauvignon Blanc and a Merlot/Cabernet field blend.