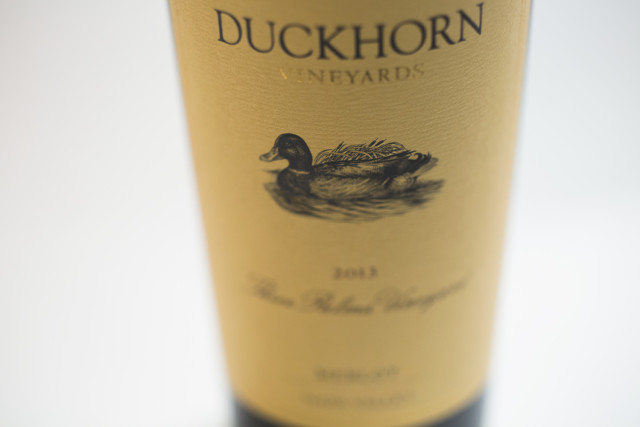 Duckhorn Merlot Three Palms Napa Valley 2013
Launching forth with a beautiful, elegant bouquet of red berries and cedar spice, the new Three Palms is a classic in the making. Simultaneously rich and elegant, it offers complex layers of blueberry, baking spice, and mocha. Given the embedded structure in this wine, it will age gracefully for years to come and evolve into an even more extraordinary wine. Enjoy over the next 10 years.
Co-founded by Dan and Margaret Duckhorn in 1976, Duckhorn Vineyards has spent almost forty years establishing itself as one of North America's premier producers of Napa Valley wines. From its modest inaugural vintage of 800 cases of Cabernet Sauvignon and 800 cases of Merlot in 1978, to its addition of Sauvignon Blanc in 1982, Duckhorn Vineyards has crafted a tradition of quality and excellence that continues today.