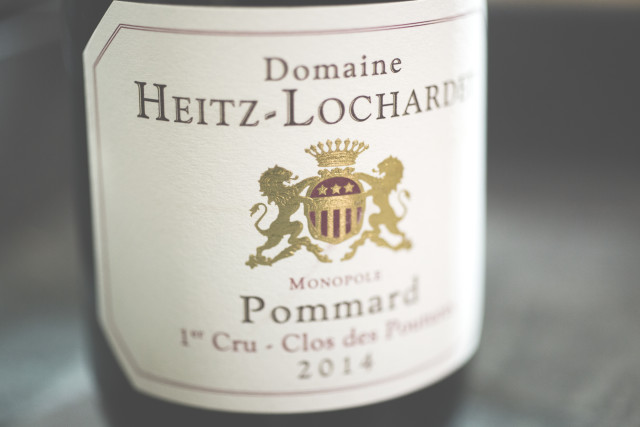 Domaine Heitz-Lochardet Pommard 1er Clos des Poutures 2014
Shows an immensely complex bouquet loaded with rich red berries, spice, and earth. The sleek, muscular middle weight flavors possess a beguiling mouth feel thanks to the relatively fine grained tannins, all wrapped in a complex, balanced and persistent finish. This is a wine that deserves some aging. Decant for an hour if enjoying soon. The patient collector will be rewarded for waiting five years or allowing it evolve for an additional 10.
Domaine Heitz-Lochardet started in 1857 with the Nie-Vantey family, owners of many vineyards from Santenay to Clos de Vougeot. Post-phylloxera, many of the vineyards were sold, but the best Cote de Beaune vineyards were kept in the family by Georges Lochardet. Two generations later, Brigitte Lochardet married Christian Heitz and her share of the family vineyards, 5ha, became Heitz-Lochardet, which Brigitte organically farmed.