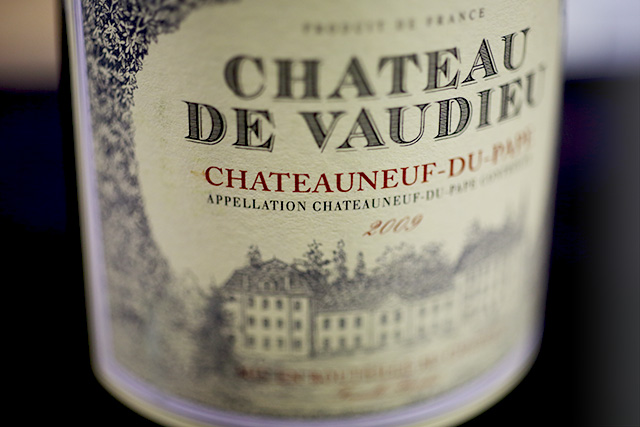 Chateau de Vaudieu CdP Val de Dieu 2012
The 2012 Val de Dieu is a velvety and hedonistic expression of CdP. Sumptuous aromas of spiced berries, plum, and garrigue lead to a palate that is resplendent with dark fruit, black cherry liqueur, crushed flowers, white pepper and hints of anise. There is fabulous richness here that everyone can enjoy. Drink over the next decade.
The Château Vaudieu, located in the heart of the Châteauneuf du pape Appellation, was built in 1767 by Admiral Gérin, a lieutenant in the Marseille admiralty. It is one of the three genuire castles of the XVIIIth century in Châteauneuf du pape.
For over 250 years, the "Val de Dieu" (Valley of God), an area suitable for cultivation from which the name "Vaudieu" was to come, has sheltered a vineyard within its landscape of hillsides and terraces that enjoy the best possible exposure. In the mid 19th century, just before the phylloxera crisis, the estate was one of the four great Chateauneuf du Pape vineyards, able to produce over 200 hl of quality wine.