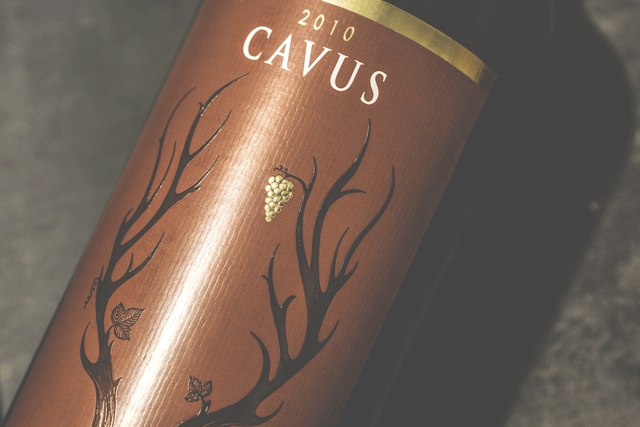 Cavus Cabernet Sauvignon Stag's Leap 2010
The glass explodes with a bowl full of ripe red cherry and jammy red and black fruit. The palate is loaded with red and black currant, creme de cassis, graphite and mixed red fruits on the finish. Simply gorgeous now, it should cellar beautifully for the next 10 years.
Cavus Winery
Cavus is a family-run vineyard situated on a hillside in the Stag's Leap District of Napa. The region is famous for producing rich, robust Cabernet Sauvignons. The vines are 24 years old with the first Cavus release being the 2004 Cabernet Sauvignon. Dave Phinney has been the Cavus winemaker from the initial vintage.
Darryl has always been a wine enthusiast and when he purchased the vineyard he wanted the name to have personal meaning, which lead to "Cavus".
Darryl and two friends were skiing in Argentina when they took a wrong turn and found themselves on the backside of the mountain with no way out. After walking all day, they dug a cave that night to get out of the wind and cold. As good fortune would have it they were rescued 24 hours later, tired and thankful. So Cavus, the Cave is a personal tribute to friends, good fortune and life.
The experience reinforced his philosophy about drinking good wine: why wait for a "special occasion"? Celebrate life each day and always drink good wine.