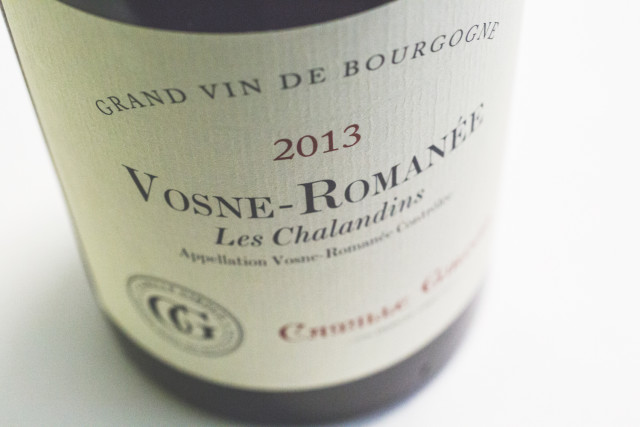 Camille Giroud Vosne Romanee les Chalandins 2013
Only 5 barrels were made of this gorgeous Pinot. The bouquet shows fine red and dark berry fruit – quite floral – with a lovely Vosne spiciness. The the mouthfeek is quite intense, with excellent weight and balance. This would benefit from a few years in the cellar, so decant for an hour if enjoying tonight or cellar for up to a decade.
Maison Camille Giroud was founded in 1865 by the man of that name. Succeded by his son Lucien a reputation was built on wines that aged for years and years. The sons of Lucien; Bernard and Francois perpetuated this tradition, mainly buying in wines after their malolactics had finished, keeping them in cask for 18-36 months and following up with a further 3 to 4 years in bottle prior to release – but only if they were ready! There is another domaine in Gevrey (Bourrée) that still works in this way, otherwise only Robert Ampeau in Meursault came close to a similar business model.
Obviously for many, many years this was a successful way to do business, however, the last ten years were not kind to a company that tied up cash in Bourgogne Rouge for ten years prior to release! At the business' peak well over 100,000 bottles per year went into the cellars – the problem was that not enough left – this precipitated difficulties both for the business and between the brothers. In the end Bernard and Francois decided to sell. Unusually the purchasers were from 'another place': a consortium including Ann Colgin and husband Joe Wender were named as the new owners in January 2002.