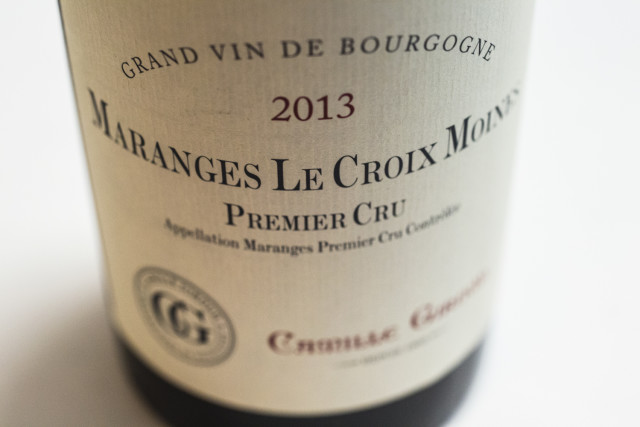 Camille Giroud Maranges 1er le Croix Moines 2013
Floral, dark, and intense, the 2013 Maranges le Croix Moines is bright and sunny in the glass. Lovely aromas of violets, cherry, and hints of spice lead to a perfectly balanced palate loaded with berries and cherries in a tight, focused package. Enjoy over the next 7 years.
Maison Camille Giroud was founded in 1865 by the man of that name. Succeded by his son Lucien a reputation was built on wines that aged for years and years. The sons of Lucien; Bernard and Francois perpetuated this tradition, mainly buying in wines after their malolactics had finished, keeping them in cask for 18-36 months and following up with a further 3 to 4 years in bottle prior to release – but only if they were ready! There is another domaine in Gevrey (Bourrée) that still works in this way, otherwise only Robert Ampeau in Meursault came close to a similar business model.
Obviously for many, many years this was a successful way to do business, however, the last ten years were not kind to a company that tied up cash in Bourgogne Rouge for ten years prior to release! At the business' peak well over 100,000 bottles per year went into the cellars – the problem was that not enough left – this precipitated difficulties both for the business and between the brothers. In the end Bernard and Francois decided to sell. Unusually the purchasers were from 'another place': a consortium including Ann Colgin and husband Joe Wender were named as the new owners in January 2002.