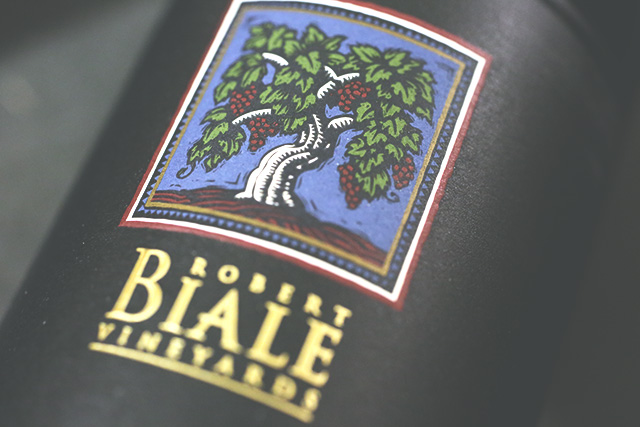 Biale Zinfandel Black Chicken Napa 2012
Plump, juicy, yet focused, it is obvious why this is one of the most sought after Zins from California. The bouquet explodes with spiced cherry, blackberry compote, with subtle notes of briar and spices. On the palate, it expansive and hedonistic, with a masterful balance between the black cherry and blueberry fruit and the anise, sweet spices, and mineral. This showstopper should drink well for another 5-7 years.
For over seventy years beginning in 1937 the Biale family has grown Zinfandel and a variety of produce on their farm located on the outskirts of the town of Napa. A large population of white leghorn chickens once produced a steady supply of eggs that a young Aldo Biale regularly delivered around town to customers. Most of the Zinfandel grapes were sold to Napa wineries but some grapes were reserved so Aldo could make homemade wine for family and relatives. In 1953 Aldo met his future wife Clementina while on a trip to Italy where his mother, Christina was from. Aldo and Clementina were soon married and began raising their family in Napa in 1954.