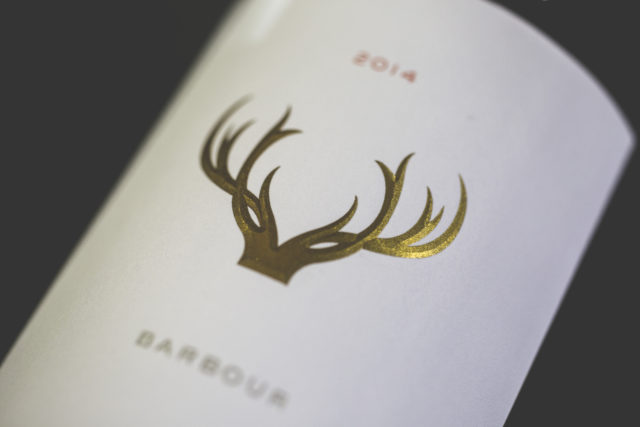 Barbour Cabernet Sauvignon 2014
This new 2014 Barbour is a purely opulent thrill ride, a glorious crescendo of sumptuous fruit, harmonious balance and profound depth of flavor. Deliciously ripe plums, cherries, blackberry pie, toasted pecan and sage. Expansive on the palate with silky smooth tannins, it shows waves of fresh red and black fruit, and semi-sweet cocoa, culminating in a captivating finish.. Remarkably distinguished and worthy of a 97 point rating now and will continue to deliver immense enjoyment through 2025 ultimately meriting a 98 point rating for sure.
Barbour Winery
JIM BARBOUR WAS RAISED ON HIS FAMILY'S RANCH IN RUTHERFORD WHERE HE LEARNED THE LIFE OF FARMING, A PASSION FOR LAND, AND THE UNDERSTANDING THAT HARD WORK BREEDS SUCCESS.
AFTER GRADUATING FROM THE UNIVERSITY OF CALIFORNIA-DAVIS, JIM RETURNED TO NAPA VALLEY TO BEGIN A CAREER THAT WOULD LEAD HIM TO BECOME ONE OF NAPA VALLEY'S MOST SOUGHT-AFTER VITICULTURISTS. FOR OVER 40 YEARS, HE HAS BEEN DEDICATED TO HIS CRAFT, PRODUCING PREMIUM WINE GRAPES USING TRADITIONAL AND CONTEMPORARY HAND-FARMING METHODS. JIM HAS PLANTED AND MANAGED MANY PROMINENT VINEYARDS IN THE VALLEY, INCLUDING HUNDRED ACRE, GRACE FAMILY, CHECKERBOARD, BLANKIET, REVANA, HARBISON ESTATE, GANDONA ESTATE, THE VINEYARDIST, KEEVER, HUSIC, PILLAR ROCK, DR STEPHENS, AND MORE.
IN 1992, HE PLANTED HIS OWN VINEYARD AND IN 1995 PRODUCED OF HIS FIRST VINTAGE OF CABERNET SAUVIGNON OF JUST 50 CASES.