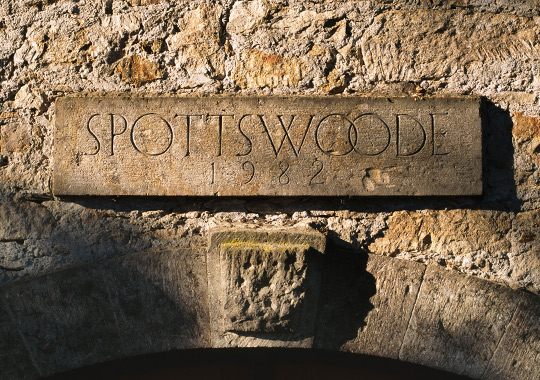 Premier Napa Valley 2017: Spottswoode Estate
Each year we look forward to the prestigious Premier Napa Valley wine event hosted by the Napa Valley Vintners Association. This invite-only fundraising event is attended by industry members in various capacities: distributors, retailers, media members and winery staff. It's a busy week, chock full of tastings and extravagant dinners hosted by various wineries to reveal, for the first time, their upcoming vintage. The weekend wraps up with a barrel auction of the showcased wines. Typically, retailers are bidding in the auction and are then able to offer these superb lots of very rare and high end wines to their top collectors.
This is an incredible opportunity for trade members to learn about the wines being produced in the Valley, get a sense of the vintage, and of course indulge in tasting some library vintages as well! It was thrilling to taste another knockout vintage from Napa Valley. We've now had 2012, 2013, 2014 and 2015 all reflecting impeccable quality despite battling through the drought years. As we know, drought often leads to high quality fruit, terroir driven and age-worthy wines, a collector's dream. The CWA panel attended quite a few events and we'll be sharing our thoughts on the wines with you in the coming days.
One of the most memorable tastings was held at the historic Spottswoode Estate. Owned by the Novak family and situated on the western edge of St. Helena at the foot of the Mayacamas mountains, the Spottswoode Estate terroir is ideal for growing fine wine grapes. Their reputation is one of elegance and grace which is reflected in both the wine, the Estate and the Novak family. The vineyard consists of alluvial clay loam from the Sulphur Creek fan and provides superb drainage. While cool maritime breezes passing through the gap between Spring Mountain and the Mayacamas range, allow berries to ripen slowly. The location of the 40 acre Estate is unsuspecting as you drive down a quaint neighborhood street, only to arrive at the beautiful stone pillared entry gates of Spottswoode.
The property boasts three historic Victorian buildings that were built circa 1884-1885. The luxurious and welcoming grounds are covered in beautifully manicured foliage, trees and gardens that date back to 1884 as well. The tasting was invitation only, intimate and comfortable. Eight wineries were present, pouring their auction lot wine as well as a previous vintage or two. Familiar faces and industry moguls tasted the wines and conversed in the stunning setting of the Spottswoode Estate. It's hard to choose a favorite, but the Dalla Valle and Spottswoode definitely made a lasting impression. We can confidently relay that we're all in for yet another incredible vintage from Napa Valley and we look forward to sharing the experience of these wines with you all.
Dalla Valle Vineyards
2016 Cabernet Sauvignon (Premier Napa Valley Lot #86) *5 cases sold at auction for $42,000
2014 Collina Dalla Valle napa Valley Red Wine
2013 Dalla Valle Cabernet Sauvignon
2011 Collina Dalla Valle Napa Valley Red Wine
Dominus Estate
2006 Dominus
Hourglass
2015 Hourglass Alt-Cab Cabernet Franc Napa Valley (Premier Napa Valley Lot 110)
Lang & Reed Wine Company
2016 "Lost but Found Again" Chenin Blanc Oak Knoll District (Premier Napa Valley Lot 195)
1997 Premier Etage Cabernet Franc Napa Valley
2013 Two-Fourteen Cabernet France Napa Valley
O'Shaugnessy
2015 Oakville Chardonnay
2014 Napa Valley Cabernet Sauvignon
2015 Howell Mountain Cabernet Franc (Premier Napa Valley Lot 81) *5 cases sold at auction for $14,000
Spottswoode Estate Vineyard & Winery
2015 Estate Cabernet Sauvignon (Premier Napa Valley Lot 99) *5 cases sold at auction for $25,000
2014 Estate Cabernet Sauvignon
2000 Cabernet Sauvignon (Premier Napa Valley Blends)
2015 Sauvignon Blanc
Stalin Family Vineyard
2014 Chardonnay
2013 Cabernet Sauvignon
2013 Booth Bella Oaks Cabernet Sauvignon
2015 Booth Bella Oaks Cabernet Sauvignon (Premier Napa Valley Lot 165)
Vineyard 7&8
2015 Homestaed Cabernet Sauvignon (Premier Napa Valley Lot 101)
2013 Estate Cabernet Sauvignon